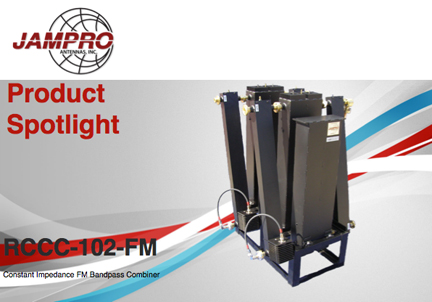 [SatNews] Jampro Antennas, Inc. is returning to the National Religious Broadcasters (NRB) Convention and Expo to display...
...products and solutions targeting the faith-based segment of the broadcasting industry. NRB will take place March 2nd to March 5th at the Gaylord Opryland Resort & Convention Center in Nashville, Tennessee. The NRB 2013 Exposition is the largest marketplace dedicated to Christian media professionals. More than 200 vendors will showcase their products and services to thousands of attendees including broadcasters, media pastors, program producers, and those with an online presence, or are active in social media.
At NRB, Jampro will highlight their ability to provide a full complement of customizable, high quality and reasonably priced systems that bring great value and outstanding features to all segments of broadcasting. Each product is built to the individual specifications of the end-user, and is tested on the Company's 7,000-foot full-scale test range to guarantee best coverage. Jampro will also emphasize the benefits of their Prostar JA/MS-BB Broadband UHF Slot Antenna that offers an economical alternative to buying, installing and maintaining multiple antennas by providing a single, compact solution that conserves tower space and minimizes wind loading. Especially designed for multi-channel/combined channel operations in analog-analog, analog-digital or digital-digital TV applications, the JA/MS-BB arrives factory tuned with a ready-to-install, elegant and streamlined design. In addition, Jampro will showcase their JAVA FM log periodic antennas that are frequency independent and known for good performance and ultra wide-band communications. Visit Jampro at NRB, Booth 556.