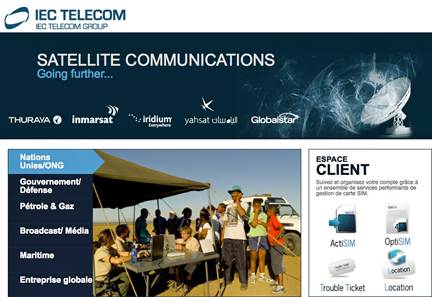 [SatNews] A new company—SAFA Telecom AFG—has recently been registered in...
...Kabul, capital city of the Islamic Republic of Afghanistan. After in-depth evaluation, the project has been established in partnership with EVOLVE, an Afghan group that brings nationwide experience as well as specialized support staff to the new venture. A year after SAFA Telecom Abu-Dhabi was launched, this new move illustrates the group's continuing strategy of extending its services as closely as possible to local end-users. Customer care and support that have been lacking for so many years in Afghanistan will now be readily available in Kabul, and overtime will be progressively extended to the country's major cities.
SAFA Telecom AFG, as a member of the IEC Telecom group, has the same core activities as that of all other group companies: The mobile satellite services (MSS), Thuraya, lmmarsat, Iridium for which it holds "Gold" position. Furthermore, a great opportunity arises for SAFA Telecom AFG, as the group enters a decisive period of diversification including broadcast and geolocation solutions as well as the Yahclick VSAT services. SAFA Telecom AFG is gearing up to promote, install and support these services throughout the country.