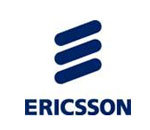 [SatNews] As it continues to address the growing needs of broadcasters in today's changing TV world, Ericsson (NASDAQ: ERIC) will extend and expand its partnership with Canal+ Overseas, a subsidiary of the Canal+ Group (Vivendi Group).
Ericsson will provide a broad technical scope of broadcast services including ingestion, technical production, post-production and playout across twenty-two channels, fourteen of which will feature regular live programming. Canal+ Overseas is responsible for Canal+ and CanalSat for the French overseas territories and in Africa.

Under the terms of the five-year contract, Ericsson is responsible for the technical preparation for ingestion, including studio and production gallery, post-production and playout services, as well as managing the technical aspects of content preparation and archiving. Ericsson will also provide offices for Canal+ Overseas staff. The media and broadcast facility will be linked back to the Canal+ file based core content system to ensure a seamless workflow and increased productivity, enabling Canal+ Overseas to meet the ever-growing consumer demand for better quality content.
As consumers seek to watch more video content on multiple devices, Ericsson supports broadcasters like Canal + Overseas to manage the complexity of today's TV Anywhere environment. Every day, people on all continents watch television programs prepared, managed and broadcast by more than 1,000 Ericsson staff based in hubs in France, the Netherlands, Sweden and the United Kingdom. Every year, Ericsson Broadcast Services ingests more than 200,000 hours of content and produces more than 1.5 million hours of programming in more than 90 languages for more than 200 TV channels. Ericsson can manage any media content for any type of distribution channel, regardless of whether it is linear broadcast or streaming video on-demand to a browser.