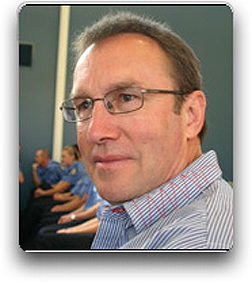 WFN Strategies recently enhanced its telecoms engineering and implementation team with the addition of Glenn Duhig as General Manager Asia-Pacific, based in Perth, Western Australia.
Duhig has been
working in the Telecommunications industry for over 30 years
.  He has held
senior management positions in Telstra and Tier 2 Telecommunication Carriers, carriage service providers and IT&T hardware vendors in Australia
.  He is expert in
channel management, business development, service contract management, team leadership and customer service management.
  In 2005, Glenn was
co-founder
of a new Australian Telecommunications Carrier named
Ochre Services
, which was created to design, construct and implement a new 4,500km submarine fiber optic cable from Singapore to Perth via Jakarta. 
WFN Strategies provides telecommunications business and engineering support for remote and unique communications requirements, actively accomplishing projects involving
submarine and terrestrial optical cable, microwave/WiMAX/WiFi, mobile, and satellite and RF technologies
for customers in
telecoms, oil & gas and defense industries
.  WFN Strategies has been selected by the submarine telecommunications industry association,
SubOptic, to act as Media Partner in support of its upcoming conference in Yokohama in 2010
, and publishes
Submarine Telecoms Forum
, the industry's first
electronic, dedicated magazine and RSS Feed
, and the platform for discourse on submarine telecom cable and network operations.