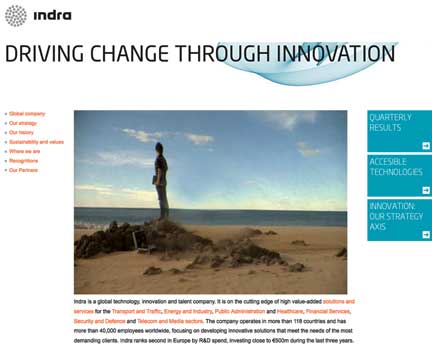 [SatNews] Indra has been awarded a contract by Hispasat to develop and implement the...
...ground control systems needed to manage the new Amazonas-3 communications satellite. This satellite, which will be located at the orbital position of 61 degrees West, will be launched in coming months. Indra has collaborated closely with Hispasat for approximately 20 years. Over this time, it has implemented the system that controls the Amazonas 1 and Amazonas 2 satellites and the Hispasat 1A, 1B, 1C, 1D and 1E satellites. The company will now overhaul the ground segment for the operator to expand its capacity, which will allow it to integrate the new Amazonas 3 satellite. Indra is strengthening its position as Hispasat's technology partner, supporting the development of technology to manage and control all of its satellites.
This turnkey project includes installation of new ground stations at the control centres in
Canary Islands
and
Arganda
(Madrid) that will track the satellite, monitor its status and send it commands or instructions. In addition, it will upgrade the monitoring and control and orbital positioning systems for the fleet of Amazonas and Hispasat satellites. The upgrade will affect the control centres in
Rio de Janeiro
,
Canary Islands
,
Arganda
(Madrid) and
Balcarce
(Argentina), and the centre for monitoring carrying signals in Mexico. Indra will incorporate the new version of its
GENIUS
solution, which will simplify management and maintenance of the systems.
With the launch of Amazonas-3, Hispasat will consolidate its growth strategy in America. The operator will significantly increase its capacity for offering satellite communications in the zone through the use of the C- and Ku- frequency bands and various Ka- hotspots. It will also be the first company to supply communications on the high-capacity Ka-band in Latin America. This band will give its customers the possibility of providing triple play services, which combine access to broadband Internet, voice and television.
Broadcasting more than 1,200 TV and radio channels, Hispasat, the eighth operator in the world in revenue, is a leader in communications in Spanish and Portuguese and the main satellite communication bridge between Europe and America. The Hispasat Group is currently the top European operator and one of the leading operators worldwide in the number of licenses on the American continent.