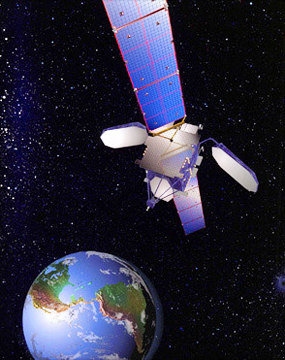 Mexican satellite service provider Satelites Mexicanos, or SatMex, said last Friday the failure of the primary propulsion system on its Satmex 5 unit will shave more than a year off its remaining life.
Satmex 5
has approximately 2.7 years of remaining life versus the nearly four years left on its design life, the company said in a statement. Satmex is seeking financing for the building and launch of a new or replacement satellite.
The failure isn't expected to affect any service to Satmex 5 customers over its remaining time. Satmex said the
XIPS
electric propulsion system used to maintain the satellite's in-orbit position experienced an unexpected shutdown on Wednesday and the company doesn't expect to be able to restart it. The satellite, which isn't insured for the particular failure, is running on a backup propulsion system. Satmex has two other satellites,
Satmex 6
and
Solidaridad 2
. The company provides broadband, voice and data transmission, as well as video broadcasting and other services across the Americas.