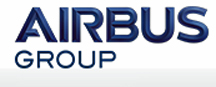 [SatNews] Airbus Group has started construction of its new Office Campus at the airport of Toulouse in Blagnac, France, with a ground-breaking ceremony led by Chief Executive Officer Tom Enders.
More than 1,500 people will eventually work on the Campus which will include the Group Headquarters.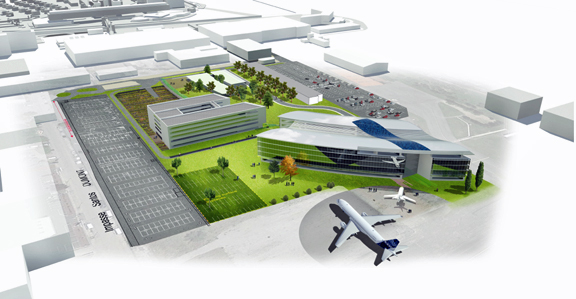 "One Group, one Headquarters at one location finally becomes reality. Toulouse is the ideal place because it is our largest industrial site and because of the co-location with the Airbus commercial aircraft management. There are obvious functional synergies," said Tom Enders. "The campus will provide a modern, high-tech working environment for our employees, close to our products, and help spur the development of the Airbus Group."
The ceremony was also attended by local dignitaries such as Bernard Keller, Mayor of Blagnac, and Airbus Group management and employees. Once completed, the Campus will comprise several buildings: the Group Headquarters encompassing 10,000 square metres, a building for support and shared services functions covering 19,500 square metres and a security control room. Employees will also have access to a 1,000 square metre building housing a canteen, fitness centre and concierge and welfare services. The development will take place on five hectares of land located next to Blagnac Airport's runway and will integrate improvements made by the French State and local authorities in Toulouse to facilitate road access to the site.
To comply with modern environmental standards, all the buildings will be certified according to the Building Research Establishment Environmental Assessment Method (BREEAM), a global reference standard for sustainable construction. Similarly, the buildings will be heated and air-conditioned by geothermal systems. Following an international bidding process, the Toulouse-based architect office Calvo Tran Van was selected for the project, with which the Group enjoys long-standing, historic roots in the design of local company facilities such as "Gramont 1" and "Gramont 2" (A330/A340 Final Assembly Line), the St. Martin site restaurant as well as the A350 XWB building. The new Office Campus buildings, which involve an investment of some € 100 million, are scheduled for completion at the end of 2015.
The Airbus Group infosite is located at this direct infosite link.