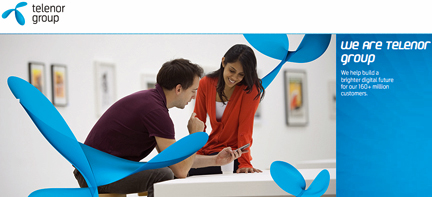 [SatNews] Telenor Group has announced the appointment of Ragnar Kårhus as the new Chief Executive Officer (CEO) of Telenor Broadcast Holding AS and Canal Digital AS, effective 1 August 2014.

Kårhus replaces Patrik Hofbauer, who was recently appointed new CEO of Telenor Sweden. Hofbauer will take on his new role as of August 1, 2014. Kårhus, who comes from the position as Senior Vice President in Telenor Group Industrial Development, joined Telenor in 2000 and has held the position as CFO in several Telenor companies as well as deputy CEO of the Nordic region. From 2007 to 2011, he served as CEO of Telenor Norway. Kårhus holds a Master of Business Administration from BI, the Norwegian School of Management and has served as CFO for various Norwegian companies before joining Telenor.

"I am plesaed with the appointment of Ragnar as CEO of Broadcast and Canal Digital. Ragnar has extensive operational experience including positions as CEO of Telenor Norway. He has also worked strategically within Group Industrial Development internationally. I am confident that he and the entire Broadcast organization will further strengthen Telenor's position as a leading provider of TV and Broadcast services to enterprises and households in the Nordic region," said Richard Aa, Chairman of Telenor Broadcast and Canal Digital.

"I look forward to taking on this exciting challenge and working together with all employees to further propel Telenor Broadcast Holding and Canal Digital into agile market players," said incoming CEO Ragnar Kårhus.
The Telenor Group's infosite is viewable at http://www.telenor.com/