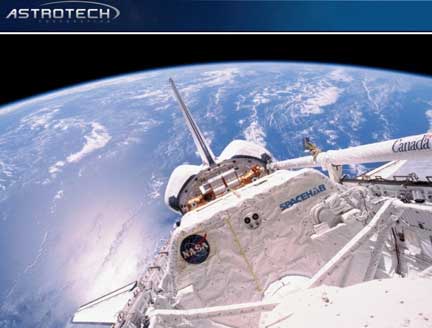 [SatNews] Astrotech Corporation (Nasdaq:ASTC) has appointed Carlisle "Kirk" Kirkpatrick as Chief Financial Officer ("CFO") of the Company.
Mr. Kirkpatrick's appointment is effective as of August 9, 2012 and follows the departure of John Porter as the Company's Chief Financial Officer. "The Board and I are delighted to welcome Mr. Kirkpatrick to Astrotech Corporation," stated Thomas B. Pickens III, Chairman and Chief Executive Officer of Astrotech Corporation. "The Company and its shareholders are fortunate to have someone of his caliber join our executive leadership. Kirk has significant expertise as a senior financial executive and he brings the right skill set to the team."
From November 2010 to July 2012, Mr. Kirkpatrick served as a Managing Director of IncuHive, LLC, a business incubator focused on developing early and middle stage companies in the mobile commerce and risk solutions space. From November 2006 to November 2010, Mr. Kirkpatrick served as Executive Vice President and Chief Financial Officer of Authentium, Inc. In that capacity, Mr. Kirkpatrick was responsible for all aspects of the company's financial matters, including financial reporting and accounting, cash management and financing. From January 2001 to November 2006, Mr. Kirkpatrick served as Vice President, Corporate Development with Seisint, later acquired by LexisNexis Risk Solutions (a division of Reed Elsevier), and was responsible for the company's middle market M&A activities and FP&A group. From July 1998 to January 2001, Mr. Kirkpatrick served as a Managing Principal and a founding member of Accenture's venture capital group, which managed $500 million in partner capital and invested in over 100 high-tech companies worldwide.