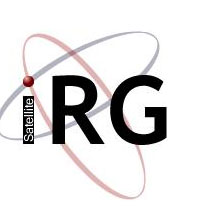 [SatNews] As many of us have been unable to attend the IRG Annual Conference, here is a sampling of what occurred at the event during Day 2.
One part of Day 1 involved asking participants what they hoped to learn from the conference. One thing that cropped up was understanding IRG's role in interference prevention. Therefore, Day 2 kicked off with an explanation of how IRG works and how it fits in with other groups, such as GVF and RFI-EUI.
Martin Coleman explained that IRG is a platform to help unite the industry and drive it forward with key initiatives aimed at reducing satellite interference. It requires the support of the industry and other groups to make that happen. He went on to clarify that each of these groups has a separate remit: for IRG it is about technology, such as Carrier ID, Smarter Hub Systems, and Geolocation, whereas GVF focuses on training, best practices, type approvals and regulation. However, these initiatives need to work in conjunction with each other to be truly successful so collaboration with other groups is at the heart of IRG's mission.
We then heard from Galeno Garbe Ferreira from Nagra who discussed the rather complicated challenge of handling Direct to Home (DTH) encryption key sharing and video piracy. He concentrated on Satellite Key Sharing (SKS) and explained that the pirates take out short term subscriptions just to keep hold of the equipment and then operate using pirated keys being transmitted over a separate data channel. They also are involved with reselling and distribution of counterfeit equipment. He further explained how they are using a new SKS Tool to capture and analyze key data which they can provide to both the affected satellite operator and authorities.
Felipe de Senna Silva Araujo from Sky TV took the discussion into the legal aspects of piracy and explained that there is current legislation in many countries across Latin America, but not all, to stop transmission of these keys. He cited a number of projects, which have taken place over the past year to take action against the resellers and distributors of this equipment in a number of locations across Latin America, including Brazil, Colombia, Uruguay, Peru, Chile, and Argentina. This included a number of firsts, including the first ever FTA action in Uruguay, which involved the destruction of 10,000 FTAs.
Carlos Flores, SatMex, then presented a number of statistics relating to the last 12 months of interference instances for SatMex. This was followed by a Telesat case study by Gordon Jarvis relating to cross-pol clean-up of Anik-G1 (caused by the lack of cross-pol transponders the co-located Anik-F1R), and insights from Paulo Bertram of StarOne into the regulatory environment and shared terrestrial C-band spectrum issues. Paulo made the point that the industry must work together in order to protect C-band.
The afternoon discussions started with a presentation from Pablo Esposito of Encompass TIBA about rare ionospheric scintillation at high look angles, random disturbance of the power received from the satellite due to diffraction of the Ionosphere. He explained that it is caused by solar flare activity and in rare cases severe solar activity can also affect the power received by the satellite affecting all downlink sites.
As has become a popular event at IRG's annual conference, SES and Eutelsat again teamed up for a joint presentation by Russ Hogan (SES) and Andreas Voigt (Eutelsat) about working together to resolve interference. Russ commented that collaboration begins right at the very start of an interference instance. The pair went on to detail a number of interference instances where collaboration between the satellite operators has been crucial to its resolution.
Mike Felix (SAT Corporation) then took the floor, albeit remotely via Internet connection, to talk the audience through a number of case studies of deliberate interference which were identified using Geolocation techniques. The day closed following another two case studies, one about VSAT retransmission, presented by Cesar Lopez (SatMex) and another joint presentation on radar interference by Patty Harrison (Intelsat) and Andreas Voigt (Eutelsat).
All in all day 2 has been a day of education, and sharing of knowledge and experience. Tomorrow we will be hearing from IRG's three working groups about their objectives, achievements to date and next steps, as well as getting an update on training and certification from the Global VSAT Forum.