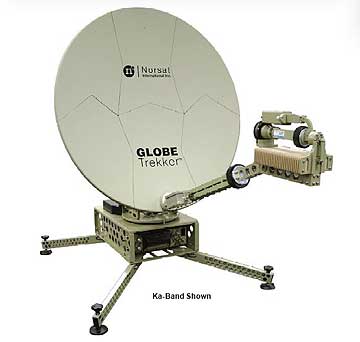 [SatNews] Many people, organizations and companies have stepped in to assist Japan in the earthquake's aftermath.
Norsat International Inc. ("Norsat") (TSX: NII and OTC BB: NSATF), a provider of broadband communications solutions, announced today that its portable satellite terminals were used by the U.S. military as part of their relief for the earthquake in Japan.
The
Norsat NewsLink™ and the Norsat GLOBETrekker™ terminals
supported the
31st Marine Expeditionary Unit (MEU), III Marine Expeditionary Force (3rd MEF), U.S. Army Japan, and the Joint Public Affairs Support Element (JPASE).
Dr.
Amiee Chan
,
President and CEO, Norsat International Inc.
, stated "It is vital to hear about how
our portable satellite systems are utilized while being embedded with many military installations around the world. In this instance our units were able to provide necessary communications capabilities so the U.S. Marines could provide expeditious relief efforts in a
disaster area that experienced difficult logistical issues. This is yet another situation that shows the need for key communications equipment, in order for response efforts to be highly effective."