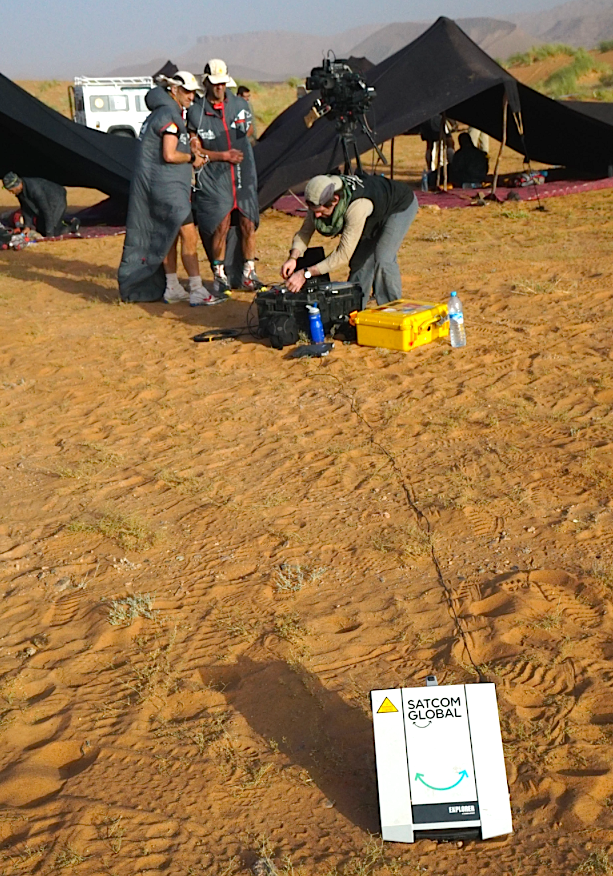 [SatNews] Satcom Global has recently supported Marie Curie, [a charity that helps care for people living with a terminal illness] by providing them with a solution to share Sir Ranulph Fiennes' epic Marathon des Sables challenge with the world via satellite communications.
Satcom Global provided Marie Curie and Sir Ranulph's team with an EXPLORER 710 terminal which they used to send live video directly to the BBC over the Inmarsat BGAN HDR (High Data Rate) network. Three live interviews featuring Sir Ranulph were shown on BBC breakfast last week, updating the public on the explorers progress and giving viewers a real sense of the grueling conditions and harsh terrains faced by the team.
Sir Ranulph Fiennes said: "Out in the desert there is no phone signal or Internet connection, communication is very difficult. Thankfully Satcom Global generously provided the necessary equipment for us to keep in touch with all the supporters back in the UK and the ability to do live broadcast interviews with the BBC and other media. I'd like to thank them for their support, we couldn't have done it without [them]."
Last weekend, the famous explorer became the oldest Briton to complete the six day ultra-marathon raising £1m in donations for Marie Curie. The 71-year-old, who had a double heart bypass 12 years ago, crossed the finish line shortly after 7.30pm on Friday, April 10th, after walking 156 miles over six days.
Marie Curie and Sir Ranulph's team in the Sahara, required a reliable solution for streaming that could withstand the harsh environment and blistering 50 degrees C heat, to broadcast live to the BBC. As well as powerful and reliable, the communications solution also needed to be portable, easy to deploy and quick to set up. The Cobham EXPLORER 710, which can be carried in a regular backpack, presented the perfect solution to fill the communications gap.
Liz Ensor, Digital Media and PR Manager at Marie Curie said, "Being able to easily and reliably broadcast live from the desert to the BBC was essential. Satcom Global gave us the technology to do this at no cost to the charity. The EXPLORER 710 terminal ensured our footage was of the best quality, without which, we could not have raised as much money to help us care for people living with a terminal illness."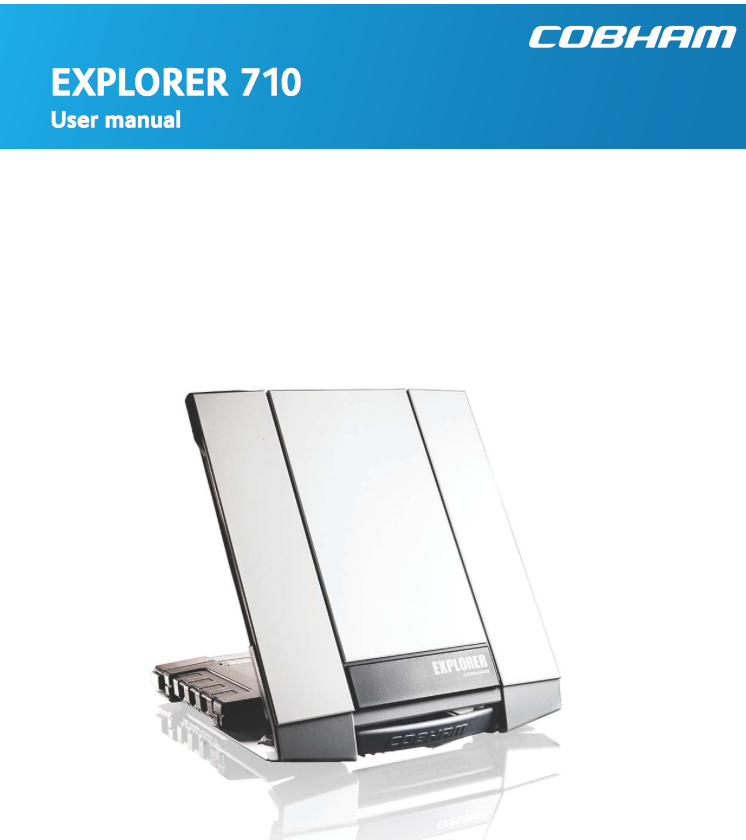 The EXPLORER 710 terminal used with the revolutionary Inmarsat BGAN HDR service provides the highest quality streaming over satellite (typically 650kbps and up to 800kbps), ensuring a secured, dedicated bandwidth, required for a quality live broadcast. This high bandwidth service provides clearer, sharper imagery and the ability to capture movement, which is something that was previously difficult in broadcasting live over satellite.
Global Commercial Director at Satcom Global, Graeme Gordon said, "If you are remote and need communications, Satcom Global has the solution. Marie Curie provides tremendous care touching many UK families and Sir Ranulph is a legend and a hero! At Satcom Global we are proud to support them."
You can still show your support for Sir Ranulph's monumental achievement by making a donation to Marie Curie.