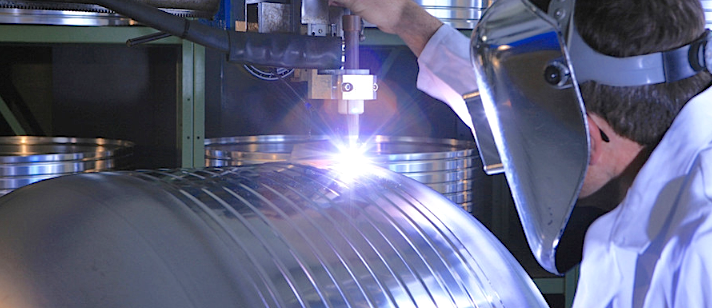 The successful 100th launch of Ariane 5 and its cargo is celebrated as the result of many companies' contributions, including the European enterprise, MT Aerospace. In fact, MT Aerospace, an Augsburg based company, has been a part of Ariane 5 since its first launch in 1996.
This anniversary launch marks an important milestone for European space travel, as Ariane5 is an ESA program with ArianeGroup as prime industrial lead contractor. Factoring into this production is MT as a key partner in the successful development of the launcher.
Since its first launch in 1996, the Ariane 5 has proved to be the most reliable, powerful and successful launch vehicle to date. MT Aerospace proudly reports that their company's Augsburg location is an important production site responsible for engineering large components for Ariane 5 and thus makes a significant contribution to the project's considerable success. This makes it all the more gratifying for the company that the launcher is now lifting off from the spaceport in Kourou for the one hundredth time.

Hans J. Steininger, CEO of MT Aerospace, looks back today with pride saying that they have been involved in the assembly of the Ariane launchers from the outset in 1973 and have been able to steadily increase their contribution to the program since then. Driven by high demands and constant further development, the company's production processes have been improved and, with the aid of a newly developed weld booster, have made a significant contribution to enhancing the competitiveness of the European Ariane 5 launcher. Providing such successful service is the reason ArianeGroup has also awarded MT Aerospace a contract for the production of components for the follow-up Ariane 6 vehicle furthering MT Aerospace's contribution to help keep European access to space open.