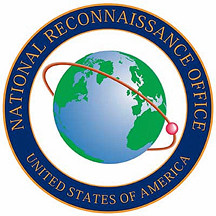 Maxar Technologies' (NYSE: MAXR) DigitalGlobe subsidiary has received a potential two-year, $600 million contract from the National Reconnaissance Office (NRO) to continue to provide the U.S. Government (USG) access to the company's WorldView satellite constellation and image archive.
The EnhancedView Follow-On (EVFO) contract has a one-year base term and an option year worth approximately $300 million per year, according to the NGA. NRO awarded the re-compete on August 29 after the National Geospatial-Intelligence Agency transitioned the EnhancedView imagery acquisition contract to the company.
The EnhancedView program (data sheet at this direct link...) seeks to provide authorized government staff with access to high-resolution commercial imagery derived from DigitalGlobe's WorldView-1, 2 and 3 satellites to support homeland defense, national security, disaster and emergency response missions.
Executive Comment
NRO Director Betty Sapp said that the award of the EVFO is an important first step in the NRO's strategy of embracing commercial imagery as a key element of the agency's current overhead architecture and a critical and integral element of the NRO's future overhead architecture.