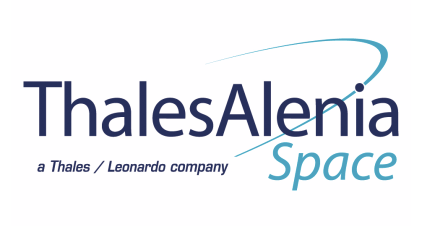 There's a new Chief Executive Officer of Thales Alenia Space in the UK with his start date began from Monday, September 23. Andrew Stanniland has been officially named CEO of Thales Alenia Space, UK, having most recently come from Inmarsat where he served as VP of Market Development and Strategy since 2013. While at Inmarsat, Andres led the sales and market development team in delivering the Global Government business unit's strategy, resulting in growth and diversification of customer revenues and geographical reach.
Thales Alenia Space in the UK provides global excellence in the design, assembly and testing of propulsion systems, Earth observation and Science mission subsystems and next generation payloads for telecoms, military satellites and has advance technology facilities in Bristol, Harwell and Belfast in the UK.
Andrew Stanniland has over 25 years' experience of multi-disciplinary and international management expertise, selling complex solutions to government and defense customers across the world. A graduate of Imperial College London, where Andrew studied Aeronautical Engineering, he started his career in Systems Engineering, before becoming Head of Service Development at EADS Astrium (now known as Airbus Defence and Space) developing the service specifications for the UK military communications satellite system Skynet 5. In 2003, he joined the commercial satellite communications company Paradigm, where as VP of Business Development, Sales and Marketing, he led the export sales team.
Andrew stated that he is delighted to be joining Thales Alenia Space and to have the opportunity to lead such highly skilled experts in this exciting phase of development for the organization. The UK has a dynamic space sector and Thales Alenia Space in the UK is uniquely positioned to make a significant contribution to this through their combined global leading innovations, expertise and advanced capabilities.
Jean-Loic Galle, President and Chief Executive Officer of Thales Alenia Space concluded by saying that he is very pleased to welcome Andrew Stanniland into Thales Alenia Space. He brings considerable sales and marketing expertise but also many years working in international environments including space domain, which will be invaluable as Thales Alenia Space in the UK delivers its growth strategy.