[SatNews] "...we now have a quick 'to site' solution to aid speed and cost effectiveness for both television and business broadcasts."
GLOBECAST AUSTRALIA announces they will provide the exclusive Australian gateway for the LiveU mobile bandwidth content delivery solution. With networks demand for live content to meet the end-consumers voracious appetite for immediate delivery to multi-screen devices, GLOBECAST AUSTRALIA will house LiveU technology to service this demand, by providing a common cellular delivery option for camera operators using bonded bandwidth.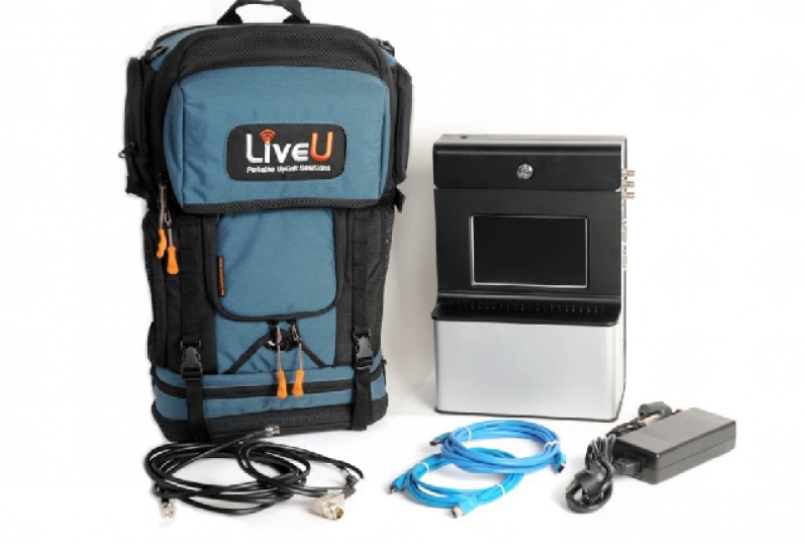 Working with OnAir Solutions, GLOBECAST AUSTRALIA has installed the necessary LiveU server and bandwidth infrastructure at its Broadcast Centre to facilitate delivery from mobile LiveU units for on-pass to local and global broadcasters and businesses, via Globecast Australia's extensive satellite and fiber network. GLOBECAST AUSTRALIA will provide the required link for all LiveU Connect enabled product units, with GLOBECAST AUSTRALIA also hiring LiveU units as required by clients.
Simon Farnsworth, CEO of GLOBECAST AUSTRALIA says, "Globecast Australia is proud to be the dominant hub for local and global satellite and fiber content delivery. With the addition of LiveU, we now have a quick 'to site' solution to aid speed and cost effectiveness for both television and business broadcasts. More importantly, with the recent launch of Globestream as an encoding and streaming service, we now have a new contribution path providing yet another end to end solution."

"This project has been on the drawing board for well over a year. To make it really worthwhile we needed to have the Server in the right location. To be able to partner with Globecast Australia instantly makes LiveU, Australia's most used cellular contribution technology, easily linked to almost all broadcasters both locally and internationally. For the first time in Australia, Camera Operators can choose a common cellular technology for news and event contribution," says Chris Dredge, General Manager, OnAir Solutions.

Globecast Australia provides broadcast services for Australia, New Zealand and the Pacific Islands. Specializing in live delivery of Standard and High Definition content at the cutting edge of broadcast technology, Globecast Australia's internationally recognized Globecam™ is the world leader in live, point of view miniature camera technology. With the largest Digital Satellite News and Sport Gathering fleet in Australia, New Zealand and the Pacific Islands, the company's main services are DTH satellite transmission including MPEG4 capability, International Fibre Distribution, Teleport Services, 24/7 Master Control, Mobile TV, Business TV, Global Satellite Monitoring and Disaster Recovery.

OnAir Solutions is a leading provider of Broadcast and Live-to-Web product and solutions, specializing in contribution and distribution for TV and Radio Broadcast and Live Web events. OnAir Solutions represents a select group of high quality vendors and provides exceptional supply, service and support to broadcasters across Asia Pacific.

LiveU provides portable live video acquisition, contribution and management solutions. LiveU's award-winning technology enables live video transmission (HD and SD) from any location around the world. With top-tier customers in 60+ countries, LiveU's solutions are being used for breaking news and high-profile events, such as the Sochi Winter Olympics, FIFA World Cup™, U.S. Presidential Campaign, London 2012 Olympics, Royal Baby, Hurricane Sandy, Super Bowl and U.S. Collegiate Championships. From backpacks to smartphones, LiveU offers a complete range of devices for live video coverage. LiveU's solutions include multiple 4G LTE/3G, HSPA+, WiMAX and Wi-Fi cellular links, which are optimized for maximum video quality based on the available network conditions.