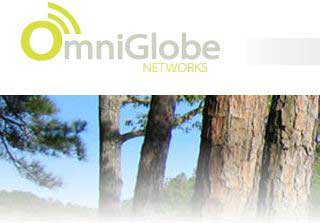 In a plan to consolidate its presence in European and Middle East markets OmniGlobe Networks EMEA announces that effective immediately, it has signed a Letter of Intent ("LOI") to acquire the entire issued share capital and assets of privately-held Sat-Comm Ltd for a combination of cash and ordinary shares in OmniGlobe Networks Inc.
Based in
Mildenhall, Suffolk (UK)
,
Sat-Comm provides a comprehensive range of mobile, portable and fixed satellite contribution systems.
It has secured a position in the satellite broadcast industry with products deployed in over 60 countries across five continents.
Since its
inception in 2000, the company now has a fully-equipped production and manufacturing facility in the UK and has a worldwide network of distributors to support its continued expansion in Europe and the Middle East.
Its experienced team, which comprises
technical sales, designers and project managers as well as a production staff, has an understanding of the broadcast market and a track record in designing and delivering high specification mobile broadcast solutions for many high profile customers including Canal +, the BBC and Arqiva
.

The agreement between the two companies has come as a
result of a two-year fruitful and productive business relationship
and reinforces OmniGlobe's determination to build on its growing success in the broadcast and news gathering market.
Following the acquisition,
OmniGlobe intends on increasing its design and production capabilities and accelerating its product roadmap by bringing forward innovative new products and developments
while streamlining the delivery of its systems and ensuring competitive pricing.
The proposed transaction, which
is supported by both boards, is subject to the completion of a normal due diligence
process and of a final purchase agreement between the two parties. It is expected to close by mid year. 
Sat-Comm founder and controlling shareholder,
Tim Williams
, will become a
minority shareholder in OmniGlobe Networks Inc. and retain his title and role of Managing Director of Sat-Comm Limited.
  Tim Williams will join the board of OmniGlobe EMEA.  Sat-Comm will form part of OmniGlobe's Europe, Middle East and Africa (EMEA) business managed by David Harper.