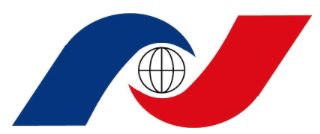 With a new appointment to NASA the National Space Society weighs in with their thoughts regarding his capabilities.
The National Space Society (NSS) congratulates Representative Jim Bridenstine (R-OK-1) on his nomination to be the next NASA Administrator.

Dale Skran, NSS Executive Vice President and Chair of the NSS Policy Committee said that NSS looks forward to working with Representative Bridenstine in his new role as the NASA Administrator. He added that Representative Bridenstine over his years in Congress worked with NSS to advance America's space program. Bridenstine has introduced the American Space Renaissance Act, which has been a powerful tool for advancing new ideas to improve America's position in space.

Representative Bridenstine brings to his new job both political and aeronautical experience. A three-term member of Congress, Bridenstine served as a naval aviator from 1998-2007, and in the naval reserve from 2010-2015, mainly flying the E-2C Hawkeye. Additionally, Bridenstine was the Executive Director of the Tulsa Air and Space Museum and Planetarium. Bridenstine has degrees from Rice University (triple major in Economics, Psychology, and Business), and an MBA from Cornell.

NSS Senior Vice President Bruce Pittman added that Representative Bridenstine is one of a growing group in Congress that fully appreciates the importance of space commerce and space resources to the human future. The NSS looks forward with great anticipation to working with Jim Bridenstine to lead America back to the Moon and to develop a thriving economy in space.

Mark Hopkins, Chair of the NSS Executive Committee, added that some may be concerned that Representative Bridenstine is not an engineer or scientist. We should all recall that one of the greatest NASA administrators, Jim Webb, was a lawyer. America is lucky to have Jim Bridenstine as NASA Administrator.