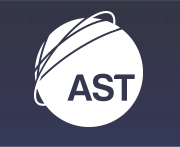 AST has placed the power of their new My AST Portal into the hands of their customers with their online connection management tool.
For many years, AST customers have been able to manage their satellite communication devices online from their computer or laptop, activate, monitor usage, suspend, and request firewall and usage monitoring. Now, with any smart device (phone, tablet, iPad, etc), on a data connection, My AST Portal will auto adjust the display, making the tool a mobile management tool as well as an administrative necessity.
With just one login and password, users can access and make changes relevant to the billing and usage of their connected devices as well as access the AST Extranet that's packed with useful information on products, services, product comparisons and much more. The portal will access settings on the newly launched AST INTEGRA network, meaning that as the capability is developed, the customer can manage connectivity and usage at the application level—taking the customer to a new level for control of communications costs and eliminating the possibility of bill shock through unwanted Internet use.
Finally, the new My AST Portal gives the customer the ability to create their own sub-accounts with access authorization controls, making it a tool resellers can provide to their customers. No more unhelpful 'help' buttons, there are video tutorials to help the user at every stage. The My AST Portal works on the full range of AST products from VSAT to Short Burst Data and provides users with the control and capability needed for today's communication networks.
AST is presenting their product at stand 1S4-08 at CommunicAsia2016. Visit to find out how My AST Portal can assist in managing business from anywhere, at any time.