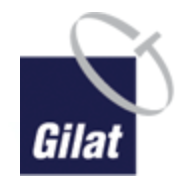 Gilat Satellite Networks Ltd. (NASDAQ, TASE: GILT) heads to the Philippines to offer their expertise to Globe Telecom, Inc. (PSE: GLO).

Globe Telecom, Inc. (PSE: GLO) a major telecom company in the Philippines, has chosen Gilat for a three-year multi-million U.S. dollar contract, to enable Wi-Fi service over satellite to schools and hospitals, in addition to cellular backhaul throughout the Philippines.
The Wi-Fi Broadband multi-million U.S. dollar award comes two years after Globe chose Gilat to deliver cellular backhaul over satellite in a five-year multi-million U.S. dollar managed service project for 2G/3G/4G connectivity and for emergency response.

Alberto de Larrazabal, Chief Revenue Officer at Glob stated that Globe chose Gilat's multi-service platform and managed service for expanding its offering into additional critical segments such as schools and hospitals via the GoWIFI service. This important expansion comes on the heels of the managed service cellular backhaul project by Gilat and is due to their confidence in Gilat in providing excellent user experience and fast implementation.
Abhay Kumar, Regional Vice President Asia-Pacific and North America for Gilatadded that they are gratified by Globe's renewed trust and confidence in Gilat and are committed to partnering with Globe to deliver Wi-Fi connectivity services to essential community institutions such as schools and hospitals. Gilat's multi-application single platform and their managed service capabilities support they vision to deliver plentiful, quality and affordable broadband worldwide.