[Satnews] Exhibitors will be showcasing their latest innovations @ MILCOM 2015, which will be held at the Tampa Convention Center in Tampa, Florida—what follows is a preview of what attendees can expect to see at this major trade event.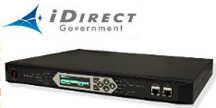 Booth # 321
Product: Satellite Remote 9350
iDirect Government, a wholly owned subsidiary of VT iDirect, is featuring the next-generation satellite remote 9350, which is expected to be released in 2016. This remote will enable users to operate at higher sNECNeoScan.png?r=1441894240837peeds and greater performance on defense and commercial satellites, including WGS as well as the new high throughput satellites. The 9350 remote will feature TRANSEC FIPS 140-2 Level 3 encryption to ensure data confidentiality and integrity for critical mission communications.
The 9350 will replace the e8350 rack-mount remote and comes with new features and capabilities including a second demodulator. The throughput and packets per second of the 9350 have been improved dramatically over the e8350. The 9350 will, for the first time, allow a customer to have a two-way network while simultaneously receiving a fully encrypted Multiprotocol Encapsulation (MPE) data stream on a second demodulator. The benefit of this dual capability is the flexibility of having a single remote preforming the functions of what traditionally has been two separate remotes.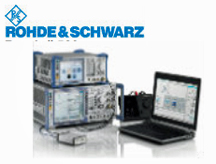 Booth # 520
Product: Coexistence Testing Solution for LTE and Radar
As the defense communication applications research the use of LTE technologies for land, air, sea, and space-based applications, coexistence with existing radar infrastructure is a primary concern. Whether your system interoperability is in the UHF, L, S or C band, the Rohde & Schwarz R&S®CMW500 and can test your coexistence needs.
By combining the network emulation test hardware with the powerful R&S®SMW-K301 Enhanced Pulse Sequencing software and R&S®CMW-KT050 R&S®CMW run automation software, realistic performance assessment can be done to determine the susceptibility of the LTE Network. The Enhanced Pulse Sequencing software capability includes creating waveforms, antenna diagram and scan definition, sequencing pulses, setting frequency offset, and calculating signals that account for one-way free space propagation of emitter location on a 2D map. The R&S®CMWrun automation software tools allow easy and straightforward configuration of test sequences without requiring specific programming knowledge of instrument remote control.
Visit Rohde & Schwarz at Booth 520 at the MILCOM 2015 show in Tampa, Florida. In the meantime, learn more about the company's coexistence test solutions resources.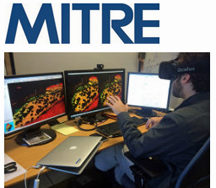 Booth # 526
Product: Improving Light Detection and Ranging (LiDAR) Analysis through Commercial 3D Technology
A large segment of the United States Southern Command (USSOUTHCOM) is covered by tropical foliage. Transnational organized criminals often use the dense foliage as a barrier to conceal and conduct illicit activities. Recognizing the need for a foliage penetration, the Joint Requirements Oversight Council directed the Army to lead the development of a Counter-Concealment Sensing capability for use in military operations.
3D LiDAR addresses the need for the Joint Force Commander to "poke through" the foliage and overcome an adversary's deliberate use of the weather, complex terrain, and camouflage material to conceal their operations. The 3D imagery from various LiDAR sensors has also been used in humanitarian assistance/disaster relief missions by enabling analysts to locate and estimate the number of displaced persons in tents/camps beneath the foliage.
However, 3D imagery is typically viewed on 2D monitors, with analysts interpreting the 3D information manually. In this demo, MITRE shows how viewing 3D LiDAR point cloud data in stereoscopic 3D, a technology widely available on the commercial market, might enable an analyst to review data more effectively. We will also demonstrate how a plugin we developed enables use of the Oculus Rift with Quick Terrain Modeler (QTM), a commercial LiDAR analysis tool.
Booth 603
Product: Mobile User Objective System (MUOS)
The U.S. Navy's Mobile User Objective System (MUOS), a new network of orbiting satellites and relay ground stations developed by Lockheed Martin, is revolutionizing secure communications for mobile military forces.
Users with operational MUOS terminals can MUOS_LM_500x500.jpg?r=1445526908663seamlessly connect beyond line-of-sight around the world and into the Global Information Grid. MUOS' new smart phone-like capabilities include simultaneous, crystal-clear voice, video and mission data, over a high-speed Internet Protocol-based system.
The MUOS-4 satellite's September 2 launch completes the MUOS network's near-global coverage, extending communications further into polar regions than ever before. Once fully operational, MUOS will provide comparatively 16 times the capacity of the legacy UHF communications satellite system, which it will continue to support, and eventually replace.
More than 55,000 currently fielded radio terminals can be upgraded to be MUOS-compatible, with many of them requiring just a software upgrade.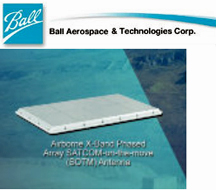 Booth # 812
Product: Tactical RF
Ball's Tactical RF expertise ranges from developing one-of-a-kind Synthetic Aperture Radar antennas to producing thousands of communication antennas for civil and Department of Defense applications. The RF antenna and microwave technologies encompass the following capabilities:
Low observable (LO), conformal and phased array antennas
Communication and sensing antennas for missiles, ships, aircraft and ground systems
RF subsystems and cosite mitigation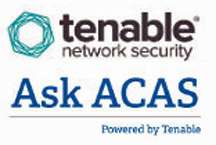 Booth # 827
Product: ACAS & Beyond: Be a Part of the Strategic Defense Evolution
At this year's event, Tenable will be answering questions and talking about the DISA Assured Computing Assessment Solution (ACAS), but also what you can do now to harness the power of ACAS to meet and exceed DISA compliance, while preparing for the next evolution in IT security.
With ACAS and Tenable, you have the firepower you need to harness the IT security transformation and meet and exceed DISA compliance. The solution provides a scalable foundation for implementing an IT security strategy that aligns to the real-world demands of global cyber warfare. Compliance is static. IT security is dynamic. As the network and threats to it grow, Tenable grows with you, enabling you to anticipate, prioritize, and neutralize threats across any infrastructure, any device, and at any time.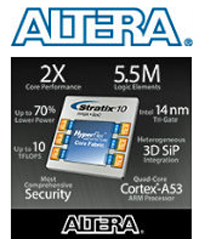 Booth # 1007
Product: Altera Stratix 10 FPGAs and SoCs Offer Security Features Enabling Military Communications
Stratix 10 FPGAs and SoCs deliver the highest performance along with the highest levels of system integration. The device family features a new Secure Device Manager (SDM) available in all densities and family variants. Serving as the central command center for the entire FPGA, the Secure Device Manager controls key operations such as configuration, device security, single event upset (SEU) responses and power management. The Secure Device Manager creates a unified, secure management system for the entire device, including the FPGA fabric, hard processor system (HPS) in SoC devices, embedded hard IP blocks, and I/O blocks. More information about the security features in Stratix 10 FPGAs and SoCs are available in Altera's Secure Device Manager white paper.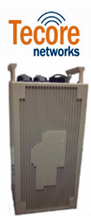 Booth # 1026
Product: LYNX NIB Platform
Tecore's LYNX NIB Platform delivers macro 4G LTE wireless service for rapidly deployable communications to wireless operators.
The LYNX NIB leverages a size optimized all-IP based architecture, delivering the most compact, adaptable, and cost-effective rapid response tactical platform.
The highly portable mobile platform is small enough to qualify as carry-on luggage on most airlines.
Each LYNX NIB system provides standard 4G LTE compliant voice, text, MMS, and megabit Internet services for local users as a standalone system or as part of a larger communications network. The LYNX NIB consists of two size optimized platforms supplied by single or dual software defined radios (SDRs). Multiple LYNX NIB locations can be networked together to provide end users with ubiquitous access from site to site, as well as accessing international voice calling services, the Internet, and social media locally or through a centralized gateway.

Register now to be a part of this outstanding event, the premier international conference for military communications, at this direct infopage link...