It's a great start to the new year with a myriad of space and satellite communications contract awards and options on existing contracts that total approximately $65 million for Kratos Defense & Security Solutions, Inc. (Nasdaq: KTOS). The work that is conducted under these contract awards will be performed at secure Kratos manufacturing facilities and customer locations and is expected to be completed over the next 12 months.
According to the company the awards include, "Kratos' products and services across technology application domains that are critical to defending space operations and assuring global satellite communication for the United States and its allies, as well as certain other operations that are essential to national security."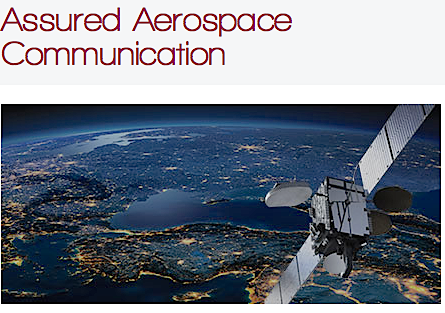 Under the contract awards, Kratos will provide solutions for:
satellite command and control
signal monitoring
end-to-end service assurance
cloud-enabled architectures
other applications
Kratos products support more than 85 percent of United States space missions, and are used by more than 75 percent of global satellite operators. In fact, Kratos owns and operates the largest global, commercial network of space-focused Radio Frequency (RF) sensors employed to help customers identify, locate and mitigate interference challenges. The company recently announced it has begun leveraging this network to offer new Space Situational Awareness (SSA) services to bring additional clarity and insight to operations in the space environment for its customers. However, due to customer related, competitive and other considerations, no additional information will be provided related to these contract awards.
Phil Carrai, President of Kratos' Space, Cybersecurity and Training business, said that the Space sector is experiencing a technology renaissance, and much of that advancement is occurring in the ground segment solutions that Kratos specializes in: those which assure the availability, reliability, security and operational goals of these missions. The range of space missions enabled by these awards and renewals is extremely broad, and Kratos is one of the only companies that can support that breadth with industry-leading COTS products, as well as cloud operations enablement, mission-specific applications and tailored waveforms.