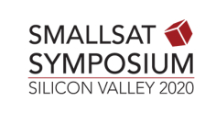 The final keynote address at the SmallSat Symposium, which ran from February 4-6 at the Computer History Museum in Mountain View, California, featured Dr. Derek Tournear, the new director of the Space Development Agency (SDA).
SDA was established in March 2019 with the goal of unifying and integrating the Department of Defense's (DoD) space development efforts, including future space architecture and new military space capabilities.
In a fireside chat with Northrop Grumman Fellow, Professor Andrew Kwas, Dr. Tournear discussed his goals as SDA Director and how the agency fits together with the rest of the Space Force and DoD organizations. He said that the SDA's mission is to cultivate disruptive architectures, beginning with a low latency communications network that will use optical links to function as a transport layer creating the backbone of the architecture that ensures the U.S. can win and fight in space.
Following the layered concept initiated by Dr. Tournear's predecessor, Fred Kennedy, data transport will be layered on top of the transport layer, then on top of that will be sensing layers, a custody layer and a deterrence layer.
While not necessarily committed to LEO, GEO or MEO, Dr. Tournear said his focus is on proliferation and spiral development with plans to integrate new capabilities every two year. He said that by October of 2022, the agency will have 30-ish satellites in orbit to get the feel of a proliferated system an,d by 2024, it will have 100s of satellites for a notional capability of a systems that can be used in warfighting. He said the top priorities are beyond line of site targeting for time sensitive targets and advanced missile detection and tracking.
According to Dr. Tournear, "To channel the late great Clayton Christiansen, it's the Innovator's dilemma. So we really wanted to have something, and that is the Space Development Agency, that is focused on investing in things that will look (at) and create disruption that is not viewed or not in anybody's roadmap that's concentrated on making sure that we have the current capabilities and a current plan moving forward. And that's where the Space Development Agency comes in."
In responding to a question about how the different space organizations fit together, Dr. Tournear said that the Space Development Agency is a transition partner to DARPA, AFRL and the Space Rapid Capabilities office (Space RCO). He said that SDA comes in once technologies are already matured. Then, the role of SDA is to demonstrate how these new technologies fit into the architecture for military use.
He likened the role of the Space & Missile Center(SMC) to a big IRAD department at a company that must show a return on investment and deliver on established programs such as GPS and next generation OPIR. He said the goal of the SDA is to feed in disruptive technologies so that SMC is not blindsided by them while focused on current customers. He expressed confidence that the organizations that make up the Space Force all serve distinct purposes and that they all fit together within a larger ecosystem.
Dr. Tournear has great faith in industry and mentioned that they have already received more than 20 responses to an optical crosslink RFI. For the first tranche of spacecraft, which will be launched in 2022, SDA plans to put out an RFP in conjunction with the Space Symposium, which runs from March 30-April 2 in Colorado Springs.
The spacecraft will be in the 300 kg. range with no more than a five-year life. SDA is looking for commoditized products with a focus on speed, lean specifications, innovation and creativity. They are taking a push hard and fail fast, adjust and try again, mindset. Unlike the SMC, they can tolerate some failure in the effort to make disruptive change.
"Better is the enemy of good enough," Dr. Tournear reiterated during his talk. He said: "I'm going to push hard and go fast and we'll take failures if it has to come."
When asked what he hopes the legacy of his time at the SDA will be, Dr. Tournear concluded by saying: "My youngest child graduates in 2032… I want to make sure that the United States is not threatened by a near peer in that time. That's critically important and I believe the way we ensure that is that we have the capabilities that are operational so that no one feels like they have an opportunity or the ability to beat us in a conflict. That's what I hope the legacy will be."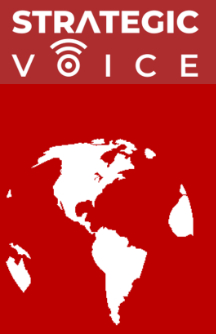 Article by Wendy Lewis,
Principal,
Strategic Voice,
wendy@strategic-voice.com