[SatNews] Airbus Defence and Space has appointed six new Field Service Partners to its Field Service Alliance, a customer support program established to ensure round-the-clock, global availability of installation and troubleshooting services for vessels equipped with maritime VSAT (Very Small Aperture Terminal).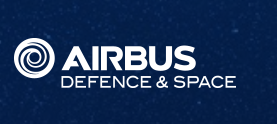 The new appointments strengthen Airbus Defence and Space's already established support capabilities in Europe, with the appointment of Polaris Electronics A/S in Denmark and Ozsay Uydu Iletisim AS in Turkey.
In the Middle East, Elcome International LLC and Zener Marine LLC, both based in Dubai join the Alliance along with two new Field Service Partners in the Far East, Seven Seas Marine CO., LTD in China and Kaigai Gijyutsu K.K in Japan.
All Field Service Partners are selected according to strict criteria's, based on their ability to meet the installation and support needs of Airbus Defence and Space's Service Provider partners who sell Airbus Defence and Space VSAT services and end-users. Specialist training is provided to new partners prior to joining the Field Service Alliance, ensuring that engineers are fully prepared to install and service all components of a VSAT installation on board.
"We now have 15 Field Service Partners around the world. All are proven experts in maritime VSAT and can be called into support for our standard VSAT services anywhere. A key element of the Field Service Alliance approach is that partners are established and well versed in the customs, languages and ways of working in their region, so that they are able to offer a fast and efficient service to vessels in their local ports or at sea," said Gisle Asbjornsen, Director, Field Service Partners, Airbus Defence and Space.
Established in May 2014, the Airbus Defence Field Service Alliance today consists of a network of highly qualified VSAT Service Partners, including both Independent Field Service Partners and own Airbus Defence and Space's Field Service engineers, ensuring a complete global coverage for fast responsive, high quality customer support. The Alliance is a core component of Airbus Defence and Space's commitment to provide ship owners highly flexible and reliable connectivity services to meet the changing demands of maritime satcom users.