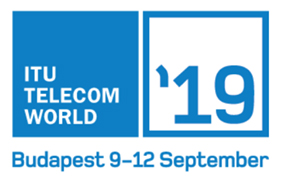 ITU Telecom World 2019 opened its doors on September 9 to four days of exhibition, debate, networking and awards among some of the most influential names from across the information and communication technology (ICT) sector.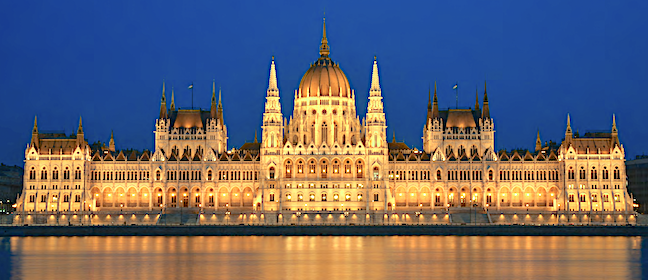 Hosted by the Government of Hungary, the event was launched in the presence of Viktor Orbán, Prime Minister of Hungary, alongside Houlin Zhao, ITU Secretary-General, Francis Gurry, Director General of the World Intellectual Property Organization, Nguyen Manh Hung, Minister of Information and Communications, Vietnam, together with high-level government leaders and representatives, regulators and leading industry Chief Executive Officers.
ITU Secretary-General Houlin Zhao, welcoming delegates to ITU Telecom World 2019 and back to Budapest, four years after ITU Telecom World 2015, said that together, he is confident avenues for cooperation and ICT infrastructure investment will be expanded to make ICT applications and services more relevant, secure and affordable, and to give people the tools and skills they need to navigate and succeed in the digital economy. Together, connectivity that matters will be brought about, which is the theme of this year's event — here in Hungary, the region and the rest of the world.
Addressing delegates via a video message, United Nations Secretary-General António Guterres spoke of the importance of new technology to save lives, stating that there is no doubt that innovative technologies, such as artificial intelligence, 5G and the Internet of Things, can help to achieve the Sustainable Development Goals and improve the lives of all. The opportunities they bring must be harvested, while mitigating the risks.
Francis Gurry, Director General of the World Intellectual Property Organization (WIPO), said that the theme of this Forum, Innovating together; connectivity that matters, illustrates the relationship between ITU and WIPO, but also a much deeper truth and that is that ideas and development are nourished by connectivity. Connectivity with others inspires innovation. Telecommunications are a fundamental driver of the innovation in the world today.
Speaking on making a new telecom infrastructure ready for a digital economy and a digital society, Nguyen Manh Hung, Minister of Information and Communications, Vietnam, Host Country for ITU Telecom World 2020, added that telecom is now becoming ICT, and ICT is becoming a new infrastructure for a digital world. To make this happen, we need more innovations in technology, in policy and in strategy.
The Opening Ceremony marked the start of an action-packed few days of high-level debate, dialogue between business, a raft of innovative small- and medium-sized enterprises (SMEs) in technology and governments, showcasing, networking and a high-profile Awards Program and ceremony.
Highlights for this event include...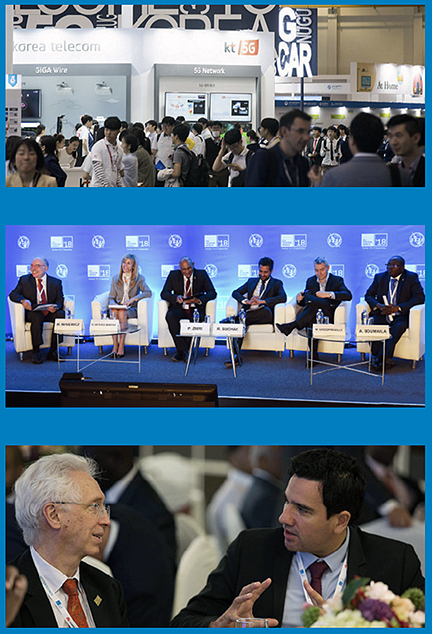 An exhibition of digital solutions, featuring innovative initiatives, SMEs and technologies from across the globe, in National and Thematic Pavilions and independent stands. They feature innovations in areas ranging from Smart ABC (Smart AI, Banking and Cities), 5G, smart agriculture, e-waste management and satellites to smart transport, smart homes, climate change mitigation, pet healthcare, digital finance and many more.

National Pavilions bring the best of talent, innovation, investment and partnership potential from countries around the world to Budapest, and include the host country's Hungary National Pavilion, showcasing established tech companies, start-ups, universities and incubators, exploring topics including robotics, AI, blockchain and fintech. Other Pavilions on show will highlight the tech innovations of Azerbaijan, Bangladesh, Burundi, Cameroon, China, Equatorial Guinea, Iran, Japan, Korea, Mozambique, Rwanda and South Africa, with special Pavilion "spotlights" highlighting the ICT industries of Angola, Ghana and Indonesia. Thematic Pavilions will highlight a range of industry sectors including China SMEs, CSAIA (China Satellite Application Industry Association), TIAA (Telematics Industry Application Alliance) and the V4 (Visegrad 4) countries.

A high-level Forum, convening an influential global audience including governments, key ICT industry players, international organizations, high-growth SMEs, consultants, academia, media and more. Sessions will span two Forum Summits and three Ministerial Roundtables and cover topics such as Digital integrity: values and principles of the digital future; Future skills for a future world: reforming education systems to evolve with technology; 5G testbeds: laying the groundwork for smart cities; The network operator of 2025; Driving diversity by design: mitigating gender bias in AI; and Regulatory dialogue: spectrum challenges ahead of the World Radiocommunication Conference 2019 (WRC-19). Partner sessions with key industry players will provide expert insights in areas such as digital transformation, micro-, small- and medium-sized enterprises (MSMEs) in Uganda, spectrum pricing, sustainable next-generation networks and 5G planning, strategy, cooperation and more.

ITU's three Bureaux: Telecommunication Standardization (TSB), Radiocommunication (BR) and Telecommunication Development (BDT), will actively take part in ITU Telecom World 2019. For example, TSB's "Smart ABC Programme" will host discussions sharing insight into advances in artificial intelligence, banking and cities, as well as a Smart ABC Pavilion with a packed program of activities. BDT will highlight - for the first time ever at an ITU Telecom World event - the EQUALS fellowship winners - 26 talented female leaders of SMEs from developing countries, and the ITU Innovation Challenge winners. BR main activities are the Forum sessions centering around spectrum-related issues and the imminent deployment of 5G (one ministerial roundtable + 3 forum sessions), including new radio technologies and the decisions to be taken at the forthcoming World Radiocommunication Conference 2019.

The ITU Telecom World Awards, celebrating innovative ICT initiatives with social impact, for corporations, governments and SMEs - with a special SME Programme to support business growth, and SMEs pitching in the InnovationSpace. On the last day of the event, finalists and winners of the ITU Telecom World Awards Ceremony will be announced.

Internet Generation Day, on the final day of the event, comprises a carefully curated program of interactive workshops, demos, competitions, guided tours, company presentations and more, especially designed for university students, young entrepreneurs and innovators from Hungary and the region. Curated by Hungary's leading incubators, accelerators, academia and innovation hubs, the program is open to all. Topics to be explored will include robotics, AI, blockchain and fintech. Read about the full program

via this direct infolink...