Crystal has been shortlisted for a CSI Award in the category 'Best Content on-Demand Solution' — the product, Crystal Connect, is the solution nominated and is an advanced software platform that allows broadcasters to enforce distribution rights, provide dynamic ad insertion, manage C3, D4 and C7 rating metrics and provide accurate Video on Demand (VOD).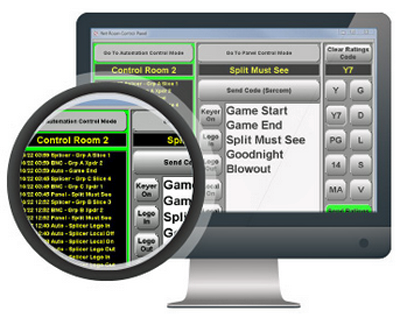 Interfacing with playout automation systems, Connect inserts SCTE-standard metadata markers into a transport stream enabling the seamless replacement of advertisements and content at the correct time. The fully decorated transport stream can then be made available to OTT partners for on-demand streaming.

Established in 2003 by CSI Magazine, the CSI Awards will be awarded at IBC2017 in Amsterdam at RAI. As one of the most prestigious technology awards in the industry, nominees are recognized for innovation and excellence in the associated fields of IPTV, OTT, cable, broadband and satellite.

Demonstrations of Crystal Connect will be available — upon request — at the show, along with Crystal's Video Metadata Analayzer (VMA). Recently launched as a cloud version at NAB 2017, Crystal VMA is used to view, describe and log essential metadata and its corresponding video segments. Online Video Platform providers (OPVs) can then identify any anomalies during insertion, and ensure the replacement and insertion of ads and other content is done accurately. Offering increased flexibility to broadcasters, the cloud version of VMA can be run on virtual machines in data centers or on cloud services like AWS.
Roger Franklin, CEO, Crystal, commented that as the pace of change in the broadcast and OTT world continues to increase, Crystal strives to make sure the firm continuously innovates to stay ahead of the game. It's great to be shortlisted for an award as it reflects this desire. The company's experienced IBC team will be happy to discuss anything OTT and metadata related at the show, including future predictions and how broadcasters can best monetize the process of providing content over-the-top.

To find out more about Crystal's advanced software control systems, visit booth 5.A26 at IBC2017 between the September 15 and 19.