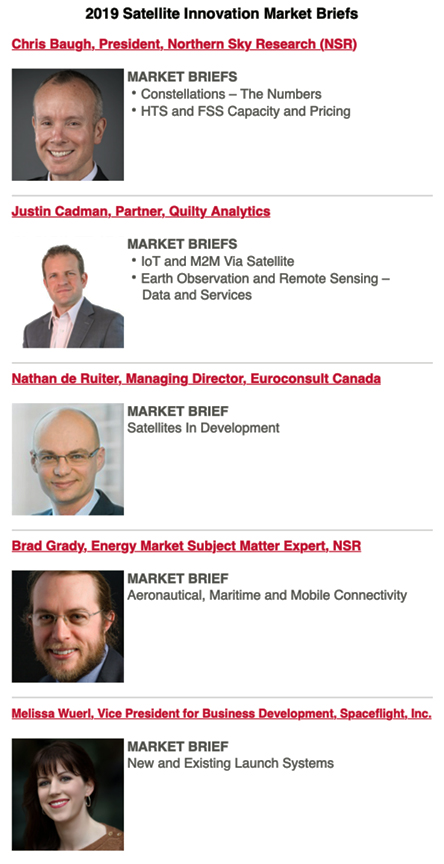 Designed to deliver pertinent data efficiently, Satnews Publishers is pleased to host seven concise Market Briefs at Satellite Innovation 2019.
Culled from market data, news analytics, and surveys, these seven topical areas represent the most important market forces affecting business growth in the satellite industry.
Five of the industry's foremost experts in these respective fields will share their extensive knowledge and real-time data.

Don't miss the opportunity for insight that will be of utmost value to your business.
Register for Satellite Innovation 2019
at this direct link...
To view the agenda for Satellite Innovation 2019,
select this direct link...