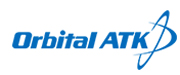 Orbital ATK's (NYSE: OA Cygnus™ spacecraft successfully completed rendezvous and berthing with the International Space Station on April 22.
Known as OA-7, this mission marks the company's seventh cargo delivery mission under NASA's Commercial Resupply Services (CRS-1) contract. The OA-7 Cygnus spacecraft is named the "S.S. John Glenn" in keeping with Orbital ATK's tradition to name their Cygnus spacecraft in honor of those who made significant contributions to America's human spaceflight programs.
Cygnus launched aboard a United Launch Alliance Atlas V rocket from Cape Canaveral Air Force Station on April 18. The spacecraft executed a series of thruster burns to raise its orbit and reach the space station. Once Cygnus was in close range, crew members grappled the spacecraft with the station's robotic arm at 6:05 a.m. EDT. It was then guided to the Nadir berthing port on the station's Unity module. The installation concluded at 8:39 a.m. EDT.
Cygnus arrived at the station with approximately 7,600 (3,450 kilograms) of cargo, including a NanoRacks cubesat deployer, food, clothing, crew supplies, spare parts, packaging materials, and laboratory equipment. The cargo delivery also included four powered, mid-deck lockers. Resembling freezers, these lockers received power after they were loaded onto the cargo module. Each locker carries critical science samples and experiments for the crew.
The crew is now scheduled to open Cygnus' hatch and make initial ingress into the cargo module to begin unloading the pressurized cargo. The S.S. John Glenn will remain berthed with the orbiting laboratory for three months before departing with close to 3,300 pounds (1,500 kilograms) of disposable cargo.
After Cygnus departs the space station, the spacecraft will again be used as a scientific platform, executing a series of secondary payload missions. Cygnus will carry the Saffire-III payload experiment to study the behavior of a large scale fire in microgravity. In addition, a NanoRacks deployer will release four cubesats used for weather monitoring and global ship tracking. For the final experiment, Cygnus will use three Reentry Data Collection Flight Recorders to provide crucial data about the extreme conditions a spacecraft encounters when reentering the Earth's atmosphere. This specific experiment will also test the performance of different heat shield materials that may be used on future U.S. space missions. Once these secondary payload missions are complete, Cygnus will conduct a safe, destructive reentry into Earth's atmosphere over the Pacific Ocean.
Pending NASA's specific cargo needs, Orbital ATK is prepared to launch two additional CRS missions scheduled this year that will launch aboard the company's Antares rockets from NASA's Wallops Flight Facility in Virginia.
Frank Culbertson, Orbital ATK Space Systems Group President, reported that this was Orbital ATK's fourth successful trip to the space station in little over a year and the third time the company used the Cygnus as a platform for conducting scientific experiments.