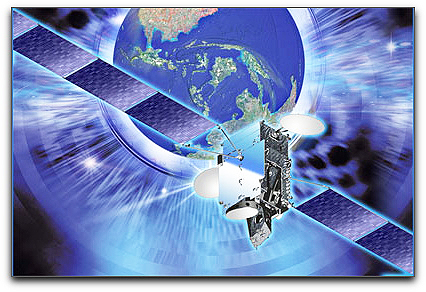 Yesterday, the story below was published when the Palapa D satellite failed to achieve its correct orbit, blamed on the failure of the 3rd stage of the Chinese Chang Zheng-3B launch vehicle. Just as in the movies, the cavalry has come to the rescue!
Thales, the satellite's manufacturer, has captured this spacecraft, all due to some ingenious engineers at the Company. Palapa D has now been sent toward it's designated 113 degrees East position. Considering the news blackout in China following the dismal launch results, the fact that Thales Alenia Space could alter what would have been a disastrous occurrence for satellite owner Indosat only leaves one question in mind... how much of the planned 15-year life fuel remains to maintain its orbital slot, and for how long?
ORIGINAL STORY
The Indonesia decision to have their new communications satellite launched by China has not met with the greatest of success.
The space injection was to have been made via a Chang Zheng-3B launch vehicle from the Xichang Satellite Launch Center, which is located in China's southwestern Sichuan Province, at 09:28 UTC on Monday. However, an issue developed with the rocket's third stage — ignition failure — and the satellite failed injection into its proper orbit.
Indosat owns the Palapa D satellite, built by Thales Alenia Space on their Spacebus 4000B3 design, which was to offer broadcasting and other communication services for Indonesia and other nations within Southeastern Asia. This satellite was supposed to have replaced the Palapa C2 bird at
113.0 degrees East
, which is facing end of life in 2011. The new satellite packed 24 standard C-, 11 extended C-, and 5 KU-band transponders.(
Source: Xinhua News Agency
)