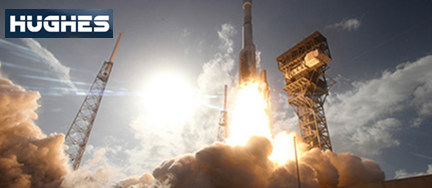 Hughes Network Systems, LLC, (HUGHES) has announced that InterSAT Communication Services FZCO (InterSAT) has selected the Hughes JUPITER™ System to power their new SkyFi satellite broadband service for consumers and micro/small-to-medium enterprises (MSME/SME) across sub-Saharan Africa — the agreement calls for implementing a latest generation JUPITER gateway and hundreds of high-speed customer terminals.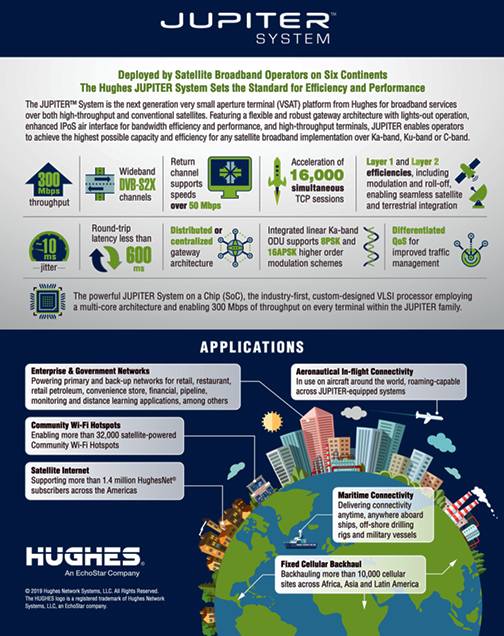 Designed with the advanced DVB-S2X industry standard, the Hughes JUPITER System enables high capacity and efficiency for any satellite broadband implementation. Optimal utilization of High-Throughput Satellite (HTS) bandwidth provides operators significant cost and performance advantages.
Operators on six continents have successfully deployed the JUPITER System to power services across more than 40 satellites – whether in C-band, Ku-band or Ka-band—including broadband Internet/Intranet access, Community Wi-Fi Hotspots, cellular backhaul and Airborne services.
Hanif Kassam, CEO, InterSATT, said the JUPITER System provides InterSAT with a significant competitive edge as the company expands affordable, high-speed SkyFi service throughout Africa. In the firm's search for the correct partner, InterSATT concluded that Hughes provides the most technologically advanced platform with unmatched depth of experience in working closely with customers and end-users.
Dharmendra Singh, Assistant VP, International Division, Hughes, noted tagreement with InterSAT is testament to the efficiency and performance of the company's JUPITER system, the most widely deployed VSAT platform in the world. Hughes looks forward to the start of this new partnership and to delivering the social and economic benefits of high-speed Internet access to customers of InterSAT and its reseller partners.