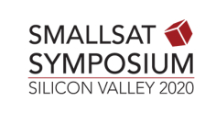 Lieutenant General John F. Thompson, Commander, Space and Missile Systems Center, U.S. Space Force Command, shared his perspective on the changing role of the U.S. Air Force SMC in a fireside chat with Chris Stott, award winning space entrepreneur and philanthropist, on the opening day of the fifth annual SmallSat Symposium in Silicon Valley, California.
With a packed conference hall and the Computer History Museum filled to capacity with exhibitors, speakers and experts from across the satellite industry, General Thompson gave the industry insight into the Department of Defense (DoD) goals for working with the commercial space industry.
General Thompson is responsible for an organization with a $7 billion budget and 6,000 employees. He told Chris that the DoD needs the help of commercial companies and investors to develop the innovative technologies and services that will help the U.S. maintain its leadership in space. He said only 20 percent of the R+D investment in space now comes from the DoD. He added that the other 80 percent comes from commercial investment.
He addressed how the SMC is changing and explained that the organization began to change several years ago when the concept of the Space Force was first announced. He said that change needed to happen as the organization was built on an industrial age model, with huge programs of record meant to function in a benign space environment.
Now that space has become a congested and contested environment, it is important to transition away from the old stove piped organizations of excellence that created what he referred to as "big juicy targets on orbit." SMC 2.0 was designed to flatten the organization, delegate responsibilities to the right level, and to partner with industry and allies. The goal was to incorporate innovation and change attitudes about risk aversion.
The next generation SMC is moving faster in order to keep pace with what the U.S.'s adversaries are doing. Without change, General Thompson suggested that the U.S. will lose its role as the preeminent power in space. The biggest challenges, he said, are innovation and transitioning to a new space architecture.
The U.S. Air Force (USAF) has developed new structures and processes to help speed this kind of innovation by making it easier for non-traditional and smaller companies to work with the DoD. These include the Space Enterprise Consortium Other Transaction, which recently was approved to spend $1.4 billion under Dr. Mike Griffin, Undersecretary of Defense for Research and Engineering.
General Thompson also referenced the new Space Pitch Days, which are Shark Tank type events designed to provide funding to small businesses with innovative research projects which can be matured with additional dollars into bigger projects. There are also smaller initiatives, such as a variety of accelerator projects and collaborations with the Air Force Research Laboratory and DIUx (Defense Innovation Unit Experimental) to also capture and support innovation. He hinted that in March the USAF will announce what he referred to as "…some new ventures type of efforts that will be very exciting to everybody and really a game changer in terms of how we work with this ecosystem."
In response to Chris' question about how startups come from a culture of "fail often, fail fast," General Thompson said the organization is working hard to change the USAF culture away from being so risk averse to the point that they don't move the ball down the field. However, they are planning for the 2022 budget now, and when it takes that long to get money, it becomes difficult for program managers to go after risky ventures. The goal is to take on smart risks and to not take risk on elements the USAF already knows how to do.
He said they can take on risk as long as there is learning in the process. It doesn't make sense to take on risk with programs such as GPS or the Space Based Infrared System (SBIRS). However, they are willing to take risk in the ecosystem of non-traditional small businesses and potential game changing ideas.
When asked what the SMC needs, General Thompson said that companies should bring ideas to them. He said in some cases, SMC doesn't know what they want or need. They are looking for ideas that start them down game changing paths.
However, even with things SMC is already aware of, such as smallsat constellations in LEO or next generation WGS 11, incorporation of new commercial technologies has enabled the doubling of capacity and power and created thousands of more beams on the planet.
General Thompson concluded by encouraging companies to attend pitch day events, investor conferences and to come and visit them in Los Angeles, or invite the SMC team to come and visit their organizations. He said they don't know what the next powerful dual use applications might be and they are more open than ever before to discover them, to the benefit of the nation.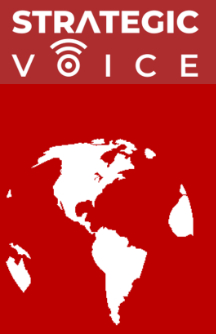 Article by Wendy Lewis,
Principal,
Strategic Voice,
wendy@strategic-voice.com