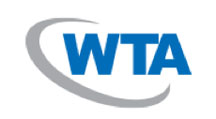 [Satnews] The World Teleport Association (WTA) has announced the election of two new members of its Board of Directors for three-year terms that started on April 1, 2016:
Michael DeMarco, Senior Vice President, Operations, Intelsat
Jose Edio Gomes, Technical Director, Hispamar Satélites
Avi Cohen, CEO of RR Media, was also appointed to fill a vacant seat on the Board.
"WTA benefits enormously from the willingness of these top decision-makers to contribute their time and expertise to the Board," said executive director Robert Bell. "Our Board represents all the critical segments of the teleport and satellite industry, and we are very grateful for their participation."
Also serving on WTA's Board of Directors are:
James Trevelyan, Sales Director, Arqiva Satellite & Media (Chairman)
Roger Franklin, President & CEO, Crystal
Richard Hadsall, Chief Innovation Officer, EMC
Robert Kubbernus, CEO, Signalhorn
Marzio Laurenti CEO, Telespazio Brasil S.A.
Kian Soon Lim, Head, Satellite, Business Group, Group Enterprise, Singtel
Tomaz Lovsin, Managing Director, STN
Mark Rathert, General Manager, Ground Operations (US), SES
Francis Rolland, Executive Vice President, Satellites & Networks/Strategy, GlobeCast
Jose Sanchez Ruiz, Director of Service Operations, Eutelsat
Jorge Luis Villarreal Schutz, CEO, Elara Comunicaciones
Serge Van Herck, CEO, Newtec
Alan Young, CTO, Encompass Digital Media
Koby Zontag, Vice President, Media Sales and Business Development, PCCW Global

Directors on the WTA Board serve three-year terms, and are elected by the membership.
Since 1985, the World Teleport Association has focused on improving the business of satellite communications from the ground up. At the core of its membership are the world's most innovative operators of teleports, from independents to multinationals, niche service providers to global carriers. WTA is dedicated to advocating for the interests of teleport operators in the global telecommunications market and promoting excellence in teleport business practice, technology and operations.