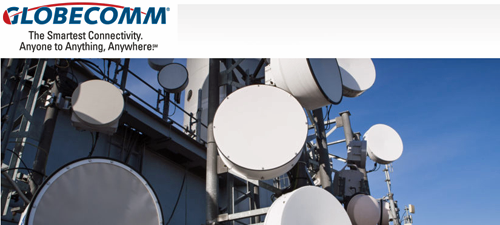 During CommunicAsia2017, Globecomm will be presenting a plethora of their solutions to attendees at booth 1Q4-07 that can address any of the following segments.
Whether it's designing and building new broadcast systems, control rooms or studios, launching TV networks on a global scale, or distributing thousands of hours of content across multiple platforms: Globecomm delivers — from content production to last-mile content delivery.
Managed Network Services
Globecomm can transport video content and data over multiple technologies — from satellite and fiber to broadband and mobile — securely and reliably. The firm's broadcast and enterprise customers depend on the company's video, Internet, content and data network services to provide mission-critical RF and IP video delivery, file transfer, IP streaming, network origination services, interactivity and more — with absolutely zero downtime.
• Moving Live sports and news programming from satellite to terrestrial Content Delivery Networks
• Delivering 24X7 content from a shopping retailer giant to Globecomm HQ teleport for broadcast
• Enabling a major mobile carrier to bring 190-channel DTH service to market
System Integration
Globecomm is also able to design and build any facility project with best-in-class industry solutions and next-generation service.
• Design, integrate & build master control, disaster recovery, diversity & origination facilities
• Creation of traditional and IP video headends for content acquisition, processing and last-mile content delivery
• Multi-channel playout capabilities including satellite uplink, optical fiber distribution and affiliate management
Also offered by the firm is a wide range of video delivery, media infrastructure, cloud, media asset management and end-to-end IPTV solutions for broadcasters, service providers, content creators, and enterprises looking for reliability and value.
Cloud Solutions
For backup and disaster protection, Globecomm's cloud-based solutions are sought after for their reliability, scalability, and integration with customer networks.
• High availability
• Secure access
• Short configuration times
• Savings from reduction in your data center's server capacity and support requirements
To schedule an appointment at this major APAC event, please use this direct link...