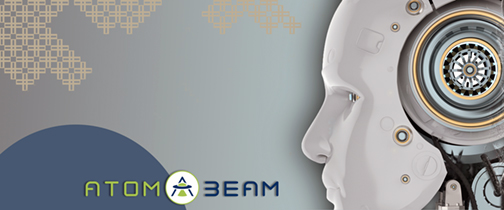 AtomBeam Technologies has released their data compaction software that enables intelligent IoT networking by reducing data transmission by 75 percent, while adding no latency.
AtomBeam Technologies will be unveiling this patented technology at the Mobile World Congress (MWC) event in Los Angeles that will be in session from October 22 through 24.

AtomBeam's revolutionary data compaction solution is the first to reduce the amount of IoT data transmitted by 70 to 80 percent, effectively expanding existing bandwidth by 3 to 5x. AtomBeam's proprietary AI/machine learning results in efficiencies and overall savings of 30 to 70 percecnt in hardware, network and cloud costs.

Proven benefits of AtomBeam include:
Companies experiencing up to 75 percent data reduction in their cloud costs from solution providers

Satellite companies and their users having up to 5x more bandwidth at lower latency

Cellular and NB-IoT (LPWAN) service providers having a 2x increase in their transmission ranges with increased security

Capability for both solution providers and companies to increase the size of their IoT data transmitted at no increased costs with reduced latency

Twenty-five percent reduction in battery life usage, enabling a similar OPEX savings for companies to maintain their field sensors

Companies gain an additional, built-in security layer
James Brehm, Founder and CEO of James Brehm and Associates, a consulting and market intelligence company, said that AtomBeam is at the intersection of four powerful technology trends. It is leveraging AI-ML to manage the Big Data that 5G and IoT companies will be forced to deal with as thousands of IoT devices, gateways and sensors contribute data. Much of the data generated in IoT is repetitive. AtomBeam's technology compacts duplicative and oftentimes extraneous information, reducing network load and providing virtual network capacity gains of an additional 75 percent or more. This company is going to play a vital role in the movement of IoT data.