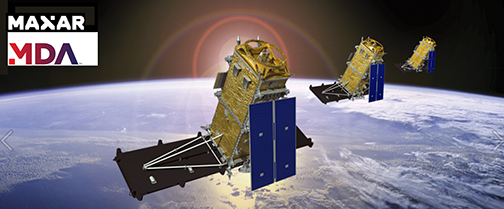 Reuters

is reporting that

Maxar Technologies

, the parent company of MDA, is considering the sale of the MDA business unit to address the firm's debt load
— according to the Reuters article, the sale could garner more than $1 billion.
A Maxar representative told Reuters in the usual, generic form most companies issue regarding major internal decisions, "as a matter of company policy, Maxar does not comment on market rumors or speculation. As we have previously stated, the company is focused on strengthening our operational and financial performance, developing a strategy to drive long-term revenue, profit, and cash flow growth, and is assessing a variety of options to reduce leverage to achieve a more optimal capital structure for the company. Maxar will continue to communicate transparently with investors and analysts through presentations and public filings, and the Board remains committed to acting in the best interests of all Maxar shareholders."
The news comes just two days after SpaceX had successfully launched the $1.2 billion RADARSAT Constellation Mission, for which MDA was the prime contractor.