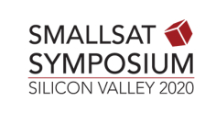 On opening day of the fifth annual SmallSat Symposium, Dan Jablonsky, the CEO of Maxar Technologies, delivered a keynote address that focused on how the U.S. government can work with commercial companies, such as Maxar, to accelerate innovation.
Maxar previously announced that the firm is building six Low Earth Orbit (LEO) satellites for Earth Observation (EO) and that this constellation will provide sub 30 cm. resolution imagery 15 times a day for the most in-demand areas.
Maxar already has the world's largest living library of satellite imagery with more than 100 petabytes of data and the company's satellites collect more than three million square kilometers of imagery every day. The WorldView Legion constellation, which Jablonsky said will begin launching next year, will triple the company's current capacity to collect high resolution imagery and triples its coverage over high-interest middle latitude areas.
The keynote came on the heels of several news announcements that Maxar made over the past few days. They announced two new contracts with NASA for robotic arms plus a contract with Intelsat for a commercial GEO satellite (including a hosted payload) to be built by the firm's Space Infrastructure group in Palo Alto, formerly SSL.
Jablonsky started his career as a service warfare officer and nuclear engineer in the U.S. Navy. From that perspective, he stated that just as the U.S. has been the preeminent power on the ocean since 1945, space dominance will be the hallmark of the 21st century strategic initiatives. He focused his speech on the need for change in three areas including: enhancing regulatory frameworks with smart regulations; better acquisition processes; and resilient space architectures.
The Regulatory Environment
The U.S. regulatory environment needs to adapt to today's realities and remote sensing companies, such as Maxar, are bound by 1992 regulations that ultimately disadvantage U.S. companies in the global marketplace. Jablonsky said that today's regulatory environment boils down to a methodology of "no" and the approval process of new capabilities is painfully slow. As an example, he mentioned that last year NOAA approved Maxar's use of short wave infrared, five years after the capability was launched. Congress has made several attempts at legislative reforms, only to be derailed by political trades.
Jablonsky proposes that we need smart regulations that make working with American companies easier, not more difficult. He underscored that we do need regulations and gave the example of how the company's WorldView 2 satellite was hit by debris in 2016. Suggesting that man creates massive environmental damage everywhere exploration occurs, he promoted four requirements that he would like to see for any satellite that orbits above 400 km.
These include propulsion in order for satellites to avoid collisions and manage safe de-orbits at the end of their missions. He said encryption is imperative so that only the legal operator of a satellite can control the spacecraft. In terms of navigation, he believes there should be a requirement that satellite operators share planned maneuvers. He also believes that littering is going to be an increasingly challenging issue and regulations should require satellite operators to de-orbit hardware that is no longer useful. The damage from a bit of debris whizzing around at 17,000 miles per hour is significant. Jablonsky thinks that U.S. leadership is needed in enforcing these types of regulations.
Improving Acquisition Processes
Jablonsky discussed how U.S. government budgets change depending on politics and this is a disincentive for companies to work fast and innovate. He said there has been progress in some areas, but there remains a disconnect between a strategy of resilience, speed, innovation and dominance and the slow, burdensome acquisition process.
As an example, he compared the ten-year process of developing the SLS begun in 2011 on a cost-plus contract. Taxpayers have paid more than $15 billion and the rocket still hasn't launched. He compared this to NASA's approach to developing the Dragon cargo vehicle with SpaceX, which is already delivering cargo and will soon bring people to the International Space Station.
Jablonsky emphasized that if you want companies to take risks, there must be incentives. As an example, he made a reference to the Power and Propulsion Element for NASA's Lunar Gateway which was awarded to Maxar in May 2019. He said that NASA specified what should be done but left it up to the contractors bidding on the proposal to decide how to meet mission objectives. NASA incentivized innovation and performance by accepting "some less control over the program," he said.
Resilient Space Architectures
Jablonsky discussed the philosophy of creating more resilient space architectures using smallsats versus exquisite spacecraft that provide big, juicy targets for adversaries. More than a year ago, Maxar lost its WorldView 4 satellite, which had been or orbit just two years and cost $840 million.
Now the company is building the WorldView Legion constellation, which is made up of six satellites and will cost just $600 million. In terms of smallsats, the Legion satellites are still on the large end; however, they are each one-third the size of the previous satellite. The cadence of production will enable Maxar to respond quickly in the case of a failure and to incorporate new technologies as they become available.
Jablonsky went on to discuss the increasingly contested environment in space and how resiliency, speed and innovation must be incentivized. With space as a strategic imperative, Jablonsky said that we need to consider how we invest and stop investing taxpayer money into costly, legacy systems.
Jablonsky concluded his keynote and said, "What I hope I've conveyed this morning is that space is a strategic imperative for the United States, and a global resource that has the potential to further life here on Earth. So if we can put in place smart regulations and behavioral norms, reconsider how we incentivize and develop our space programs, and resist the inertia to continue investing in legacy architectures and technologies that aren't what we need, we can achieve our national objectives, allow commerce to flourish, and improve life here on Earth while we preserve the space environment for generations to come."
Jablonsky welcomed questions at the end of his talk and for more than ten minutes, conference producer, Silvano Payne, peppered him with questions sent in from the audience. The quantity and quality of the questions reflected the sophistication of the attendees at the SmallSat Symposium and how well engaged they were with Jablonsky's remarks.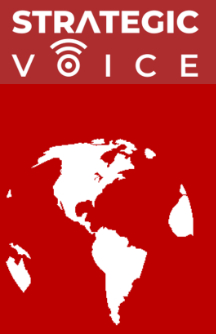 Article by Wendy Lewis,
Principal,
Strategic Voice,
wendy@strategic-voice.com