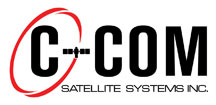 C-COM Satellite Systems wishes to invite those who will be attending CommunicAsia2016 to visit the company's booth 1Q4-12 at the Marina Bay Sands in Singapore—the event runs from May 31 through June 3.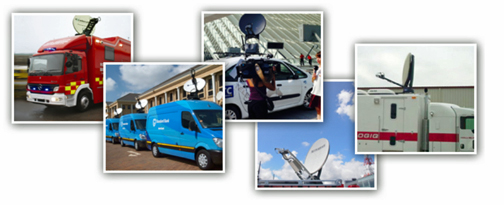 Among other products, on display this year at C-COM's booth will be the new iNetVu® inMotion-ka unit, C-COM's first SOTM (SATCOM-on-the-Move) antenna. Available in either Ka- or Ku-band, this low profile system will offer a price/performance ratio that is unmatched in the antenna business today.
Also showcased will be the iNetVu®1202 Ku-band DriveAway antenna system, which is field upgradable to Ka-Band and supports up to 100W Redundant BUC directly on feed arm. Its three motorized axes have very low backlash and work together seamlessly with sophisticated integral sensors and the iNetVu® 7710 Controller to ensure excellent pointing accuracy.

This year's training at CommunicAsia is fully booked; however, let us know if you are interested, as there will be other opportunities to acquire your iNetVu® Reseller Certification.
In case you missed it, C-COM has also recently announced the successful testing of its patent pending Ka-band phased array technology. The story regarding the phased array technology immediately follows...
C-COM Satellite Systems Inc., (TSXV: CMI) has successfully tested its first Ka-band phased array modules based on the company's patent-pending phase shifter technology.
The 4×4 sub-array antenna module technology has been developed in partnership with the University of Waterloo at its Centre for Intelligent Antenna and Radio Systems (CIARS) under the guidance of Dr. Safieddin (Ali) Safavi-Naeini, director of (CIARS).
This new phased array/phase shifting technology should have a significant impact on the satellite antenna business moving forward. This development will make it possible to deploy low cost, low weight, low profile Ku, Ka or hybrid Ku/Ka-band antenna system combinations for fixed and mobile satellite broadband communication applications.
Due to the antenna's expected modularity and ability to conform to curved surfaces, it will be possible to deliver broadband high speed communications into vehicles, (connected cars), boats, ships, trains, buses and aircraft at reasonable prices and with reduced form factor. This new antenna system and its extension to higher millimeter-wave band will also be able to be deployed in telecommunications for the next generation 5G mobile cellular and millimeter-wave automotive radar.
A working prototype of a 4×4 Ka-band intelligent antenna module, (the size of a business card) shown in Figure 1, employs a low-cost multi-layer planar circuit, based on an innovative architecture that is highly flexible, thin, modular, conforming and adaptive. The initial results of this innovative architecture are very promising. The tests showed that even with a few of the antenna elements turned-off, the module can still deliver an acceptable radiation pattern, without significant performance degradation. This is essential in situations when one or a few of the many elements of the active devices may have failed.
"This 'graceful degradation' is another unique advantage of the intelligent array systems, which have been implemented at the smallest module (building block) of this novel architecture," said Dr. Ali Safavi-Naeini.
Another 1×4 prototype passive phased array module (designed without any active components) was also tested and validated for Ka-band electronic beam steering capability using the C-COM engineered material phase shifter technology. (Figure 2).
Results clearly showed that electronic beam steering of up to 30 degrees from the normal direction with minimal impact on the beam shape is possible using an extremely simple and low cost structure consisting of the patent pending phase shifter. No active devices were required to accomplish this task and there was no need to adjust the antenna excitation amplitude.
"Low insertion loss of the patent pending phase shifter over the entire range of the phase shift and operational frequency band opens up, for the first time, an exciting new possibility for developing high-performance, passive phased array systems, without the need of active devices between the phase-shifters and antenna elements. This transformative concept will significantly reduce the cost and complexity of phased array systems and hugely expand the phased array market for flat panel mobile antennas," continued Prof. Ali Safavi-Naeini.
Bilal Awada, CTO of C-COM Satellite Systems Inc, said, "The 4×4 phased array modular approach provides the basic building blocks required to manufacture new Ka-band antenna designs of various shapes and sizes for fixed and mobile applications."
"These test results confirm that the technology can now be advanced to develop a high volume manufacturable product line of intelligent antenna systems in Ka and Ku-band frequencies and beyond," said Dr. Leslie Klein, CEO of C-COM Satellite Systems Inc. "It is a potential game changer for the mobile broadband satellite market—whether land-based, maritime or airborne—as well as for next generation 5G mobile cellular communications."
The research work was funded by C-COM, Ontario Centre of Excellence, Industrial Research Assistance Program (IRAP) and Natural Sciences and Engineering Research Council of Canada (NSERC).
"We look forward to continuing our collaboration with the University of Waterloo, OCE, IRAP and NSERC on this innovative phased array antenna technology the result of which will be a high volume, flat panel electronically steerable antenna product," said Dr. Klein