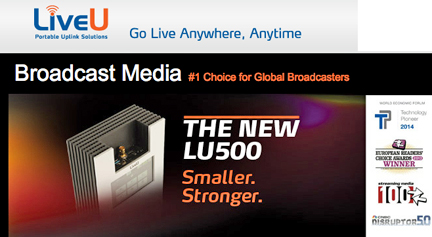 [SatNews] LiveU and Network Innovations (formerly GMPCS), a provider of satellite services, have announced that LiveU's LU-Lite live video transmission software is now fully integrated and certified to work over the Inmarsat BGAN Network.
LiveU's LU-Lite bonding software for laptops and mobile newsgathering vehicles can now transmit live using up to two bonded BGAN HDR devices, from any location, at latency as low as 1.4 seconds.
According to Avi Cohen, LiveU's COO and co-founder, "The integration between LU-Lite and HDR is a very important development. Until recently, the original BGAN was mostly used for file transfer in remote locations. With the additional bandwidth on HDR, and the low latency and encoding power of LU-Lite, broadcasters can now take LU-Lite and HDR to any breaking news location around the world for actual live shots, even if local cellular or other data infrastructure isn't sufficient".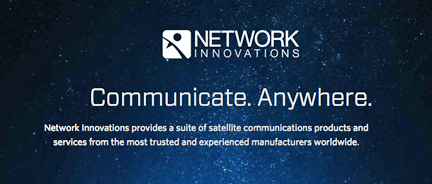 In addition, LiveU has signed a distribution agreement with Network Innovations, which will become an authorized LiveU reseller, and the companies will offer combined turnkey packages of cellular, BGAN, and Ka-band, to company' customers, including emergency coverage packages for local broadcasters.
LiveU's LU-Smart bonding app for smartphones is also supported by the BGAN HDR. LiveU owns the patent for cellular bonding for remote newsgathering in the U.S. and other countries. All LiveU products are based on this fourth-generation patented technology.
LiveU will present its full range of portable uplink solutions at the 2014 NAB Show, April 7-10, at the Las Vegas Convention Center, booths #SU8513. LiveU will also be showing its advanced mobile newsgathering truck in the Outdoor Exhibit area, booth #OE825.
Network Innovations will present its portfolio of products in its GMPCS/NI booth #SU-11403.
To visit the LiveU's infosite, access http://www.networkinv.com/