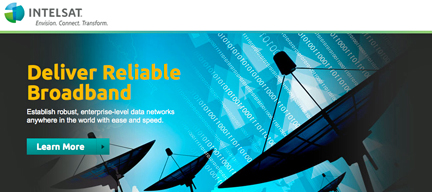 [SatNews] Intelsat S.A. (NYSE: I) now has a new Vice President of Government Affairs and Policy—Patricia Cooper will start in this position, effective on August 25.
In this newly created role, Ms. Cooper will be responsible for leading the company's U.S., European and other international government lobbying and advocacy activities and relationship management. She will also manage Intelsat's political programs in the United States, including overseeing the company's political action committee. Ms. Cooper will work closely with other companies, associations and coalitions on issues of mutual interest. She will be based in Washington, D.C.and report directly to Michelle Bryan, Executive Vice President, General Counsel and Chief Administrative Officer.
"Patricia is a seasoned leader in the satellite sector with deep government affairs expertise, in-depth knowledge of the broader communications sector and a proven track record of building strong coalitions that achieve results," said Ms. Bryan. "Her understanding of the complex issues facing the satellite industry and ability to navigate the demands that companies face at the nexus of business and government will be instrumental to Intelsat going forward."
Ms. Cooper joins Intelsat from the Satellite Industry Association (SIA), where she served as SIA's President since 2007. From 2002 through 2007, she held senior positions at the United States Federal Communications Commission (FCC), including Senior Satellite Competition Advisor and Chief, Regional and Bilateral Affairs Branch. Prior to the FCC, Ms. Cooper served as a Director of International Market Development at Core Express Corporation from 2000-2001 and as the Senior Director/Director of Regulatory Affairs for PanAmSat Corporation from 1994-2000. Ms. Cooper began her career at the United States Department of Commerce, where she was International Trade Specialist focused on the satellite industry from 1991 through 1994 and an Import Compliance Specialist from 1989-1990.
The Intelsat infosite is located at http://www.intelsat.com/