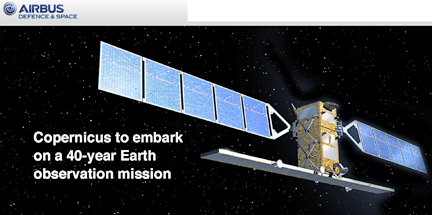 [SatNews] Airbus Defence and Space has just been awarded a contract by SES to design and build a high-performance telecommunications satellite.
SES-12 is the most powerful satellite ever ordered by SES. The satellite will be based on the highly reliable Eurostar E3000 platform from Airbus Defence and Space as an all new EOR (Electric Orbit Raising) version. This version uses only electric propulsion for initial orbit raising, with the reduction in mass enabling the satellite to be equipped with an exceptionally large payload. The satellite also incorporates other state-of-the-art solutions, in particular multi-beam antennas linked to a digital signal processor that enables a multitude of basic spectral channels to be allocated to various beams in a completely flexible manner.

François Auque, Head of Space Systems for Airbus Defense and Space, said, "We have been using electric propulsion for station-keeping for 10 years now and have equipped 10 Eurostar E3000 satellites with this technology, which we are now also offering for initial orbit raising. The resulting weight saving will enable us to combine two high-capacity missions equivalent to two conventional satellites in one satellite—SES-12."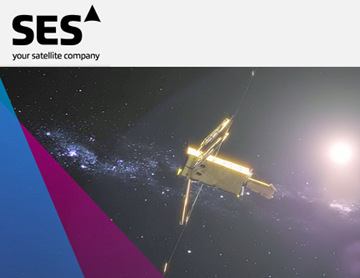 "SES-12 is the 11th Eurostar satellite to have been ordered by SES from Airbus Defence and Space," said Karim Michel Sabbagh, President and CEO of SES. "Eight of these satellites are in operational service, one is ready to be launched, and a 10th, ordered this year, is currently under construction."

The satellite will have a dual mission. SES-12 will replace the NSS-6 satellite in orbit, providing television broadcasting and telecom infrastructure services from one end of Asia to the other, with beams adapted to six areas of coverage. It will also have a flexible multi-beam processed payload for providing broadband services covering a large expanse from Africa to Russia, Japan and Australia.

SES-12 will operate in the Ku- and Ka-bands, with a total of 76 active transponders, and will be equipped with eight antennas. The satellite will have a launch weight of 5,300kg and an electric power of 19kW. The satellite will be launched in 2017. SES-12's electric propulsion system will enable it to reach its geostationary orbit in three to six months, depending on the type of launcher used. The nominal operational position will be 95 degrees East and it has been designed to remain in service in orbit for more than 15 years.
The SES infosite is located at http://www.ses.com/
The Airbus D&S infosite is located at http://airbusdefenceandspace.com/