AtlanTecRF
has launched their new range of ultra flexible, low loss, test cables.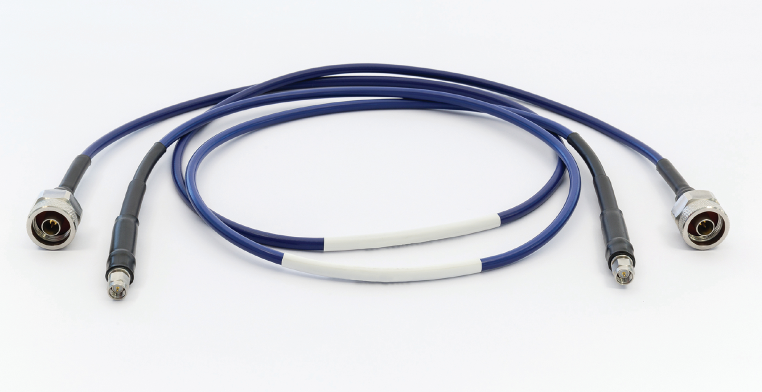 The new APC series features a degree of flexibility not previously seen in assemblies of this type. Key to the product's ultra flexible performance is the unique cable construction in five layers from a silver plated copper center conductor through low density PTFE dielectric, silver plated copper shield and silver plated copper outer shield, to the polyurethane jacket. This last ingredient holds the key and although not having the operating temperature range of more traditional materials, such as FEP, it is considerably more flexible and still operates over the full military range of -55 to +85C.

This flexibility, demonstrated by the minimum bend radius of just 20 mm, not only improves ease of use in the test environment, along with very low stress levels on the cable, it also enables the test engineer to create a higher density test set up, saving space and reducing testing time. With operating frequency ranges up to 26.5 GHz, the APC cable assemblies are available with SMA male connectors as standard and also with type N male with 18 GHz versions.

Standard stock lengths offered are from 0.5 to 5 meters in 0.5 meter intervals. Custom lengths are also available up to 25 meters and beyond. Insertion loss is 1.0dB per meter at 6 GHz and 2.5 dB per meter at 26.5 GHz, plus stability is +/- 3 degrees and shielding effectiveness is greater than 90 dB.

All assemblies are RoHS compliant and individual test data is also available.