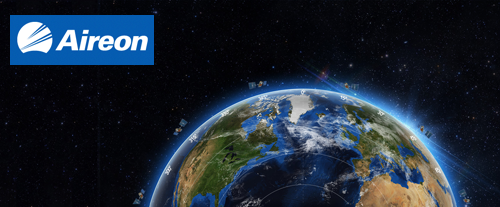 Aireon
has signed a Memorandum of Understanding (MOU) with Saudi Air Navigation Services (SANS), Saudi Arabia's Air Navigation Service Provider (ANSP).
SANS is managing one of the largest and busiest airspaces in the Middle East, and through this MoU, SANS will develop and analyze a concept of operations for space-based Automatic Dependent Surveillance-Broadcast (ADS-B) as an additional layer of surveillance. Aireon's space-based ADS-B system is completely independent of traditional ground-based services.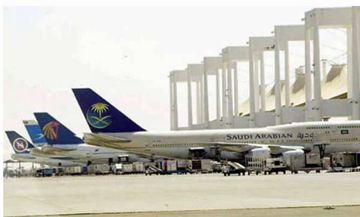 SANS is responsible for the provision of air navigation services in the Kingdom of Saudi Arabia. SANS is actively investing in airspace modernization concepts and will begin their space-based ADS-B benefits analyses within the coming months. With the AireonSM space-based ADS-B data, SANS anticipates extending real-time air traffic surveillance throughout their entire region, making ADS-B equipped aircraft position information available regardless of terrain or ground infrastructure.
Aireon announced on June 25, 201,7 the successful launch and deployment of the second set of 10 Iridium NEXT satellites, carrying space-based ADS-B payloads. The second launch increased the total number of Aireon payloads in orbit to 20, with another 55 destined for space in a series of six additional launches planned over the next 12 months.
According to the International Air Transport Association (IATA) 20-Year Air Passenger Forecast, the Middle East will grow strongly and will see an extra 244 million passengers a year on routes to, from and within the region by 2035.

According to SANS Chairman of the Board, Abdullah Alsuweilmy, the deployment of space-based ADS-B is an opportunity to optimize air traffic flow, while reducing the current separation minima and providing significant airline benefits. Space-based ADS-B will also help SANS increase safety for all aviation stakeholders and the flying public.

Don Thoma, Aireon CEO, stated that with Middle East air traffic growing at a significant pace, SANS is actively seeking new ways to improve safety and efficiency. Aireon's operations and engineering teams will diligently work on a concept of operations that provides an analysis of the value and benefits that 100 percent surveillance can bring to their airspace.


For more information about Aireon, visit: