L3 Technologies has acquired Applied Defense Solutions (ADS), an aerospace engineering, software development and space situational awareness (SSA) company.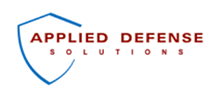 The purchase price was approximately $50 million, subject to customary working capital adjustments. ADS is expected to generate approximately $15 million in sales for the remainder of calendar year 2018 and approximately $50 million for calendar year 2019. The transaction is expected to be EPS neutral for 2018 and accretive in 2019. Headquartered in Columbia, Maryland, with offices in Herndon, Virginia, and Colorado Springs, Colorado, the business will be renamed L3 ADS and provides the intelligence community, DoD, NASA and other customers with space systems mission planning, space exploration and satellite operations, protection and resiliency.
Headquartered in New York City, L3 Technologies employs approximately 31,000 people worldwide and is a leading provider of a broad range of communication, electronic and sensor systems used on military, homeland security and commercial platforms. L3 is also a prime contractor in aerospace systems, security and detection systems, and pilot training. The company reported 2017 sales of $9.6 billion.
Christopher E. Kubasik, L3's Chairman, Chief Executive Officer and President, said that this acquisition strengthens the company's business in the mission-critical aspects of space situational awareness, particularly in the area of multi-domain command and control, which is a key element of this nation's national security strategy objectives. This acquisition, along with the company's internal research and development investments, demonstrates L3 Technologies' growth strategy of investing in capabilities, accelerating innovation and delivering integrated solutions for customers.