SES (Euronext Paris:SESG) (LuxX:SESG) has been selected to lead a project to extend high-speed communications infrastructure throughout Burkina Faso.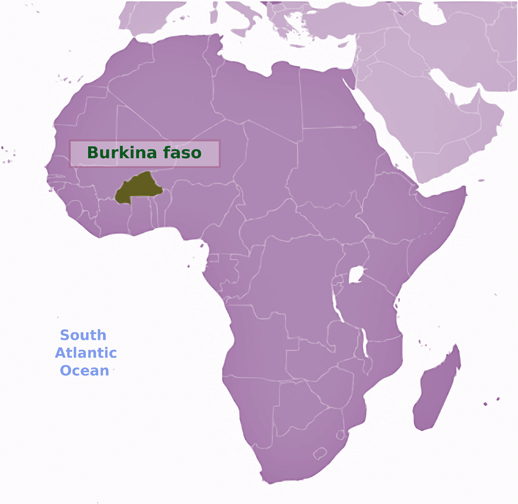 SES Networks will be providing the full end-to-end solution, including wireless terrestrial communication and integration with the available optical fibre backbone, to connect 881 sites for e-government, education and health across Burkina Faso. In order to enhance connectivity in the landlocked country, SES Networks will be using high throughput, low latency satellite capacity via its Medium Earth Orbit (MEO) fleet, and will provide managed service and maintenance support from Luxembourg, and through a local presence in Burkina Faso.
The solution is specifically designed for the Support Program of the Reinforcement of Communication Infrastructures (PARICOM) and supports the Burkina Faso e-governance policy through a Luxembourg development cooperation project. This project is part of the Indicative Cooperation Program established for the period 2017-2021 between Luxembourg and Burkina Faso. It aims to improve the quality, reliability and accessibility of IT and communication infrastructure throughout the country.
Following the implementation by SES Networks, Burkina Faso will own a high-speed, flexible and reliable telecommunications network for essential government needs, strengthened through satellite technology and additional wireless terrestrial coverage. The terrestrial wireless part of this network will be operated by Burkina Faso's National Agency for Promotion of Information and Communication Technology (ANPTIC).
The project follows on SES's earlier collaboration with Commission Electorale Nationale Independante (CENI), which enabled secure digital transmission of the electoral results of the Burkinabe Presidential Election in 2015.
Gerhard Bethscheider, the Managing Director at SES Techcom Services, part of the newly-created SES Networks business unit, reported that upon conclusion of the project, Burkina Faso's administration will enjoy the benefits of a cutting-edge, next-generation network. The combination of terrestrial and satellite links is the optimal solution in this case, empowering network reliability and increasing IP throughput.