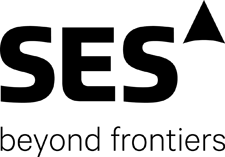 SES (Euronext Paris and Luxembourg Stock Exchange: SESG) and GTMaritime have now realized a partnership to provide a new volume-based service package for regional maritime connectivity.

The new SES Networks Maritime+ Regional Connectivity service, leveraging SES's extensive satellite fleet and ground infrastructure, will be marketed by GTMaritime under the name GTLitespeedMAX as part of their airtime portfolio. The service provides customers with a set price, fixed volume, regional VSAT solution and is perfect for offshore supply vessels, fishing vessels, ferries and RoRo (Roll-On, Roll-Off) ships, barges, cargo carriers, leisure craft, dredgers and yacht management companies and will be available across European waters and in the Middle East.
Robert Kenworthy, CEO, GTMaritime, noted that this new end-to-end service provided to by SES Networks helps to bring maritime connectivity to a new level, giving access to tailored solutions for an even wider range of customer. GTLitespeedMAX, with speeds up to 4MBit/s in download and unlimited data usage during the night, will allow customers to benefit from a volume-based fixed monthly rate package with full control over consumption and costs. Other benefits of this new solution are VOIP-optimized quality of service and compact hardware, using KNS antennas as small as 60 cm.
GTMaritime has brought seamless connectivity to more than 600 ships over the past years," commented Gerhard Bethscheider, the Managing Director of SES Techcom Services, which is part of the newly-created SES Networks business unit. He added that the company provides tailored solutions coupled with unparalleled satellite coverage.