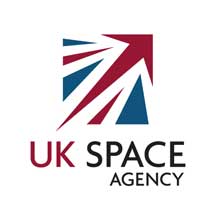 [SatNews] Avanti Communications has been appointed by the UK Space Agency to deliver a crucial air navigation project in Africa, SBAS-AFRICA, powered by satellite technology.
The contract has been awarded under the agency's International Partnership Space Program (IPSP), which exists to open up opportunities for the UK space sector to share expertise in real-world satellite technology and services overseas.

Africa has just 3 percent of global air traffic, and yet air accidents in Africa account for roughly 20% of the worldwide total. By demonstrating potential improvements in flight safety via SBAS technologies, the project can provide socio-economic benefits to the continent.
Based on prior cost-benefit modelling which identified a 1.7 billion euros potential economic benefit to the African aviation sector from the deployment of SBAS services, SBAS-AFRICA will help accelerate the adoption of GNSS-based flight operations, positively influence the evolution of aviation safety in Africa and encourage development in the wider African economy.

SBAS-AFRICA will deliver a satellite based augmentation system for GNSS-based operations in the aviation sector, serving significant parts of Africa in partnership with a number of local stakeholders.[4] The project will use a unique asset, Avanti's ARTEMIS L1 Navigation transponder, to provide a navigation data broadcast service.

Matthew O'Connor, Chief Operating Officer at Avanti Communications, said, "SBAS-AFRICA brings an innovative and pragmatic approach to deploying SBAS services in Africa. It establishes crucial collaboration between the UK and a number of African countries, including South Africa and Ghana. Participating countries will benefit hugely from expertise gained, placing them at the forefront of navigation services across the continent and, crucially, helping to improve aviation safety for a major generator of economic benefit in Africa. The Artemis satellite will play an integral role in this project. We expect that such a showcase for its performance, accuracy and quality will provide further evidence of what can be achieved with this technology and lead to significant commercial opportunities."

Dr. David Parker, Chief Executive of the UK Space Agency, said, "The UK Space Agency is delighted to play a role in fostering new international partnerships that not only enable innovative UK space companies like Avanti to provide more high-tech exports that can boost our space sector but also allow the UK to widely share the considerable social and economic benefits that space technology and infrastructure can provide."