[SatNews] A successful launch, and as as the dust settles comments directly from the experts.
U.S. Air Force's Statement Issued July 30th
The 45th Space Wing supported a successful United Launch Alliance Delta IV vehicle carrying Air Force Space Command mission assets for the Air Force July 28.
The AFSPC-4 mission payload included two satellites for the Geosynchronous Space Situational Awareness Program, or GSSAP, and an Air Force Research Laboratory experimental satellite.
The rocket, which flew in the Medium+ (4,2) configuration with two solid rocket boosters, roared to life from Launch Complex 37 here.
The 45th SW's team of military personnel, government civilians, and contractors provided launch support to the ULA mission, including weather forecasts, launch and range operations, security, safety, and public affairs.
GSSAP satellites will be a space-based capability operating in the near-geosynchronous orbit regime supporting U.S. Strategic Command's space surveillance operations as a dedicated Space Surveillance Network, or SSN, sensor.
Also aboard was the experimental Automated Navigation and Guidance Experiment for Local Space, or ANGELS, satellite. ANGELS will evaluate space situational awareness techniques maneuvering in a limited region around its Delta-4 rocket body upper stage several hundred kilometers above Geosynchronous Earth Orbit. The program is managed by the AFRL's Space Vehicles Directorate, located at Kirtland Air Force Base, New Mexico.
"What a thrill for 'Team Patrick-Cape' to play a significant role in the launch of this vitally important mission, and we are so very proud to do so," said Brig. Gen. Nina Armagno, the 45th SW commander, who also served as the launch decision authority for the mission.
"The 45th Space Wing also thanks members of the 50th Space Wing, United Launch Alliance, the Space and Missile Systems Center, Boeing and all our other mission partners who made this launch successful," she said.
GSSAP satellites will support Joint Functional Component Command for Space tasking to collect space situational awareness data allowing for more accurate tracking and characterization of man-made orbiting objects. It will have a clear, unobstructed and distinct vantage point for viewing resident space objects orbiting earth in a near-geosynchronous orbit without the disruption of weather or atmosphere that can limit ground-based systems.
Data from GSSAP is expected to contribute to timely and accurate orbital predictions, enhancing knowledge of the geosynchronous orbit environment, and further enabling space flight safety to include satellite collision avoidance.
GSSAP satellites will communicate information through the worldwide Air Force Satellite Control Network ground stations, then to Schriever Air Force Base, Colorado, where satellite operators of the1st Space Operations Squadron, 50th SW, will oversee day-to-day command and control operations.
(Courtesy of 45th Space Wing Public Affairs)
ULA's Statement Issued July 29h
Cape Canaveral Air Force Station, Florida, (July 29, 2014) – A United Launch Alliance (ULA) Delta IV rocket successfully launched the AFSPC-4 mission for the U.S. Air Force on July 28 at 7:28 p.m. EDT from Space Launch Complex-37. This is ULA's eighth launch in 2014, and the 85th successful launch since the company was formed in December 2006.
"The ULA team is proud to have delivered the twin Geosynchronous Space Situational Awareness Program (GSSAP) spacecraft to orbit today," said Jim Sponnick, ULA vice president, Atlas and Delta Programs. "We are privileged to work with a top notch U.S. government and contractor mission team that is committed to mission success."

This mission was launched aboard a Delta IV Medium-plus (4,2) configuration Evolved Expendable Launch Vehicle (EELV) using a single ULA common booster core powered by an Aerojet Rocketdyne RS-68 main engine, along with two ATK GEM-60 solid rocket motors. The upper stage was powered by an Aerojet Rocketdyne RL10B-2 engine, with the satellite encapsulated in a 4-meter-diameter composite payload fairing.

In addition to the two GSSAP satellites delivered to near-geosyn­chronous orbit, the secondary payload, Automated Navigation and Guidance Experiment for Local Space (ANGELS) satellite is managed by the Air Force Research Laboratory (AFRL).

"This launch marks the first EELV secondary payload adapter (ESPA) to launch on a Delta rocket," said Sponnick. "This mission represents an excellent utilization of rideshare capabilities that has enabled a low-cost way for the AFRL ANGELS team to flight demonstrate future spacecraft technologies."

The twin GSSAP spacecraft will support U.S. Strategic Command space surveillance operations as a dedicated Space Surveillance Network sensor. The GSSAP will also support Joint Functional Component Command for Space to collect space situ­ational awareness data, allowing for more accurate tracking and characterization of man-made orbiting objects. ANGELS examines techniques for providing a clearer picture of the environment surrounding our nation's vital space assets.

ULA's next launch is the Atlas V GPS IIF-7 mission for the Air Force scheduled for August 1 from Space Launch Complex-41 at Cape Canaveral Air Force Station, Florida.

The EELV program was established by the United States Air Force to provide assured access to space for Department of Defense and other government payloads. The commercially developed EELV program supports the full range of government mission requirements, while delivering on schedule and providing significant cost savings over the heritage launch systems.
With more than a century of combined heritage, United Launch Alliance is the nation's most experienced and reliable launch service provider. ULA has successfully delivered more than 80 satellites to orbit that provide critical capabilities for troops in the field, aid meteorologists in tracking severe weather, enable personal device-based GPS navigation and unlock the mysteries of our solar system. ULA—Bringing rocket science down to Earth.

For more information on ULA, please visit the ULA website here.
ATK's Statement Issued July 29th
ARLINGTON, Virginia, July 29, 2014—Multiple ATK (NYSE: ATK) technologies supported the third successful launch in 2014 of a United Launch Alliance (ULA) Delta IV rocket from Cape Canaveral, Florida. Yesterday's launch, the AFSPC-4 mission included two satellites and one secondary payload.
ATK's contributions to AFSPC-4 and Delta IV include cutting-edge technologies from across the company. These products include propellant tanks on the satellite and launch vehicle, two Graphite Epoxy Motors (GEM-60), large composite structures and the main engine nozzle on the Delta IV.
"The success rates of these launches are a testament to the reliability of the product and the expertise of the team," said Blake Larson, president of ATK's Aerospace Group. "Providing dependable access to space for the country is a critical aspect of supporting our nation's military."
ULA's Delta family of launch vehicles has been lifting high-priority government and commercial payloads to orbit for more than 50 years.
The Delta IV medium-plus rocket flew in configuration featuring two ATK commercial GEM-60 solid rocket motors produced in Magna, Utah. Providing an additional 560,000 pounds of thrust at lift-off for 90 seconds, these solid boosters host a flawless record with more than 40 flown.
Designed and produced in ATK's nozzle center of excellence in Promontory, Utah, the RS-68 engine nozzle includes ATK's innovative thermal protection material. This cutting-edge technology shields the nozzle from the extreme exhaust heat, which can exceed 4,000 degrees Fahrenheit.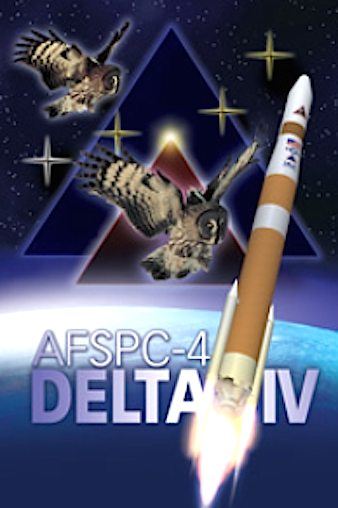 ATK supplied a dozen composite structures, providing lower weight and higher performance to the Delta IV. The composite structures included the GEM cases, nose cones and aeroskirts manufactured in Clearfield, Utah, using advanced filament winding and hand layup techniques. ATK also provided the large composite structures in the Delta IV core including the thermal shield that protects the RS-68 main engine during the boost phase, the centerbody between the liquid oxygen (LO2) and liquid hydrogen (LH2) tanks, the interstage between the common booster core and cryogenic upper stage, the payload attach fitting (PAF) and PAF diaphragm, and the payload fairing that encapsulates and protects the payloads. The large composite structures are four to five meters in diameter and range from one to eight meters in length. All of the large structures are manufactured using advanced hand layup, machining and inspection techniques at the ATK manufacturing facility in Iuka, Mississippi.
ATK also manufactured the diaphragm propellant tanks for both the launch vehicle and the spacecraft. For more than 50 years, ATK's Commerce, California facility has been producing propellant tanks for military, scientific and commercial satellites, space-launch vehicles, and space-exploration vehicles.
The satellites are part of the Air Force's Geosynchronous Space Situational Awareness Program where the Air Force monitors man-made orbiting objects in high-altitude orbits, a region populated by the military's strategic communications and early warning satellites.
ATK is an aerospace, defense, and commercial products company with operations in 22 states, Puerto Rico, and internationally. News and information can be found on the Internet here.