NASA to Launch the Lightest Satellite in the World
The satellite, called KalamSat, will be launched by a NASA sounding rocket on June 21 from Wallops Island.
Full Story
SpaceX Sends Inmarsat-5 Soaring Into Space ... Good News for Global Xpress' Broadband Network
Originally the plan was to only be a trio of spacecraft, but Inmarsat opted...
Full Story
Missouri High School Students Win Team America Rocketry Challenge
The students had to design and launch a rocket capable of meeting precise engineering standards and mission requirements while protecting a raw egg throughout the flight of the rocket.
Full Story
Clyde Space's Happenings First the Queen and then the Times ... Two Awards in One Month
Glasgow produced more than 60 satellites, more than any other city outside of Silicon Valley.
Full Story
LeoSat and CopaSAT Join Technological Forces for Constellation
With LeoSat's new architecture that uses inter-satellite laser links, customers will benefit from an optical backbone in space with...
Full Story
Air Force SMC Names Awards to Analyze Cloud Detection
other programs to provide cloud characterization, whereby satellites analyze cloud detection, cover and temperature, and,
Full Story
IP Backbone Connectivity for Large Asian Telecom Operator Won by ABS
At half a gigabit per second, this contract represents a significant milestone for ABS for the delivery of GEO-based connectivity services.
Full Story
Arianespace Launches the Boeing Built SES-15 Satellite Via a Soyuz Rocket
Designated Flight VS17 in Arianespace's launcher family numbering system, this will be the second-ever mission to geostationary transfer orbit performed by Soyuz from the Guiana Space Center in French Guiana.
Full Story
The Heights Dynamic Network Access Technology from Comtech Telecommunications Corp. is Now Available
Heights Dynamic Network Access is a revolutionary, dynamic network access technology designed for the Heights Networking Platform's return links.
Full Story
Newtec's DVB-S2X Broadcast Technology Improves Televisa's Picture Quality and More
DVB-S2X sets a SATCOM transmission standard and further, improves Televisa's picture quality using
Full Story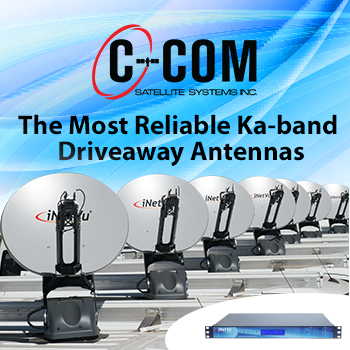 Broadband Internet by Satellite - Anytime Anywhere - With iNetVu®!
C-COM's 98cm iNetVu® Ka-band Drive-Away is a one-button, auto-acquire, Ku-band convertible antenna, approved for use on Hughes (H Series), ViaSat / Eutelsat (V Series), or Avanti, iDirect or Gilat services (G Series).
This system is ideally suited for industries such as Oil & Gas, Emergency Response, Broadcasting, Government, & any user who requires remote and mobile Broadband SATCOM.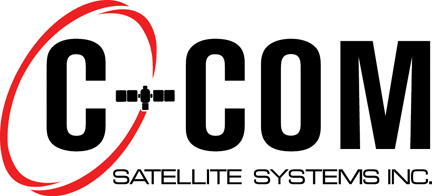 The premier sourcing and knowledge ICT platform in Asia, CommunicAsia2017 will bring together a comprehensive display of cutting-edge technologies. With the convergence of technologies and the disruption of traditional business models, ensure that your business stays updated and ready to tackle future consumer demands.
Pre-register your visit to the exhibition at www.SatCom-Asia.com/NOW!

Following its highly successful inaugural event in 2016, the SMi Group are proud to announce the second annual MilSatCom USA conference which will take place in Arlington, Virginia on 28th-29th June 2017.
With the space and cyberspace domains growing ever more congested, contested, and competitive, ensuring effective resiliency and protection on future MilSatCom systems is more crucial than ever before. The USA MilSatCom acquisition process will also be a key focus with contemporary and crucial issues such as the Wideband AoA and utilisation of ComSatCom being addressed by senior government, military and industry representatives.