Four UK Companies Teaming Together to Develop Additional Space Capabilities
Four UK-based companies will team up to combine their complementary skills and expertise to further enhance the country's space industry capabilities...
Full Story
Helical L-Band Antenna Created by Roccor for Space Demo of Link 16 Networks
The project is in partnership with Viasat, Inc. and the U.S. Air Force Research Laboratory Space Vehicles Directorate...
Full Story
Forrester Reports: Some Positive News for Satellite Actors and ... No IBC This Year
May 29th is 'D-Day' when the various players in the C-band saga must...
Full Story
Most Satellite Operators Fail To Follow Space Debris Rules: NASA
Fewer than half of global space operators comply with the current 25-year deadline for disposal of dead satellites, contributing to the ever-growing ...
Full Story
Forrester Reports: Eutelsat Demonstrates Resilience + Foreign Satellite Operators Must Pay Fees
Belmer also welcomed progress on C-band over the US and said that...
Full Story
UPDATED: The First 20nm Space-Grade FPGA for Satellite & Space Apps Debuts from Xilinx
The new 20nm Radiation Tolerant (RT) Kintex® UltraScale™ XQRKU060...
Full Story
Forrester Reports: Intelsat Staying The Course
Halawi reminds readers that the satellite operator delivers TV and radio...
Full Story
Series E Funding Round Opened by Astroscale
The additional financing will be used to broaden Astroscale's current ...
Full Story
Two Contracts Awarded to Thales Alenia Space by the European Space Agency
These contracts, fully financed under the European Commission H2020 program, concern...
Full Story
Antenna Development Project Assigned to Isotropic Systems by U.S. Defense Innovation Unit
As the U.S. Navy expands the size and communications capabilities of its....
Full Story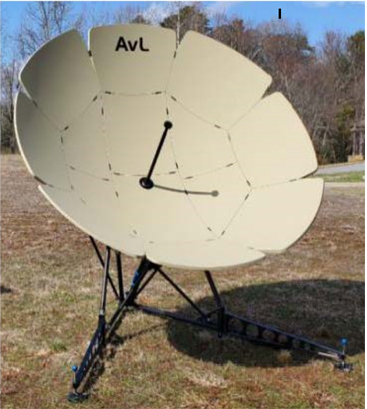 AvL 2.4m Axi-symmetric Antenna
AvL Technologies
www.avltech.com

AvL's new 2.4m axi-symmetric antenna is ultra-lightweight and has a breakthrough three-case pack-up. The 14-piece carbon fiber reflector operates in X-, Ku- or Ka-band with new bayonet-style feeds and quick-change RF kits, and a C-band capability is in the planning as an upgrade. The antenna is modular, flexible and operates on an aluminum space frame, which enables set-up or pack-up by one person in minutes. Once the antenna is set-up and anchored, the manually operated antenna is easily repositioned using simple, ergonomic pointing assist features – no anchor adjustments needed – for fine tuning to one satellite or pointing to a different satellite.
AvL antennas are the industry benchmark of excellence for GEO & MEO ground systems, Oil & Gas Data Backhaul, Disaster Relief, mobile broadband Internet access, Defense & Homeland Security, and Satellite News Gathering solutions.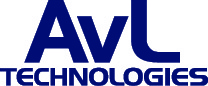 In these times of limited in-person contact, a number of companies are getting their message out via Webinars.
As a service to our readers and subscribers we offer a Web page dedicated to these Webinars and online events.
Please access our Industry Webinars here.
If you have an event that you wish to submit to this list, please email it to: don@satnews.com
The 2020 Satellite Innovation Conference takes place October 6th-8th, 2020 at the Computer History Museum in Silicon Valley. Satellite Innovation presents real time market data and technical knowledge from the world's preeminent experts. Learn in sessions, network with market dominant innovators, and decide what changes to implement in your organization to optimize your position in the rapidly changing Satellite industry.
Visit Satellite Innovation 2020 to learn more.