Viasat's Multi-Mission Terminal Proven Battlefield Ready During 2018 Saber Strike Exercise
With the Saber Strike field validation, Viasat's MMT is now battlefield-validated for immediate use and purchase across all U.S. and other Five Eyes (FVEY) military branches,...
Full Story
SpaceX's NightLight Launches SAOCOM 1A Satellite and a Successful Return of Falcon 9
Flying both constellations along the same orbit supports a rapid response by providing SAR information in emergency situations.
Full Story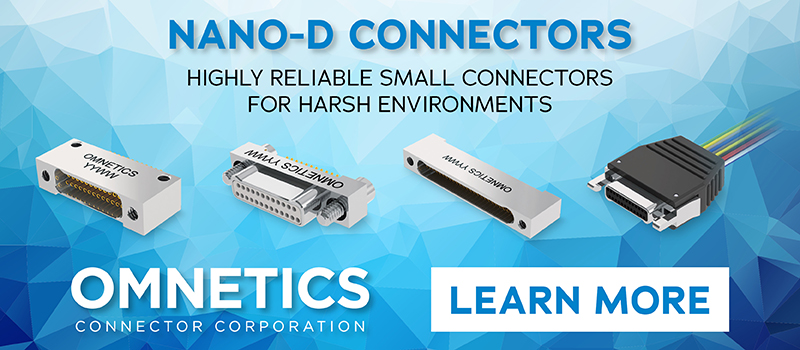 Forrester Reports: SES Wants Bids for an Open Satellite Design
According to reports, SES is inviting Airbus, Boeing and Thales Alenia to bid for the design and build contracts for the new craft. This flexibility comes...
Full Story
ÅAC Clyde Delivers Kepler's Second Satellite CASE in Record Time
This satellite was delivered in under three months, all of which is part of a pilot program.
Full Story
SSPI Announces the Inaugural "20 Under 35" List of Future Leaders to Watch During the Satellite innovation 2018 Event
SSPI's annual list of "
20 Under 35
" features 20 employees and entrepreneurs to keep your eye on in coming years. They were selected...
Full Story
KSAT to Support ALE's Meteor Showers
The Japanese company will launch two unique smallsats aiming to provide artificial, on-demand, meteor showers. The first satellite is planned to be...
Full Story
Maxar's SSL's Portfolio Potential Includes Innovative Solutions with DoD and Other U.S. Government's Agencies
SSL is eligible to compete for multiple future awards over the five-year ordering period of the contract, up to a cumulative value of $750 million.
Full Story
Newtec's Modems are the First to be Successfully Tested on Telesat's LEO Satellite
Newtec's modems were installed for the project at Telesat's Allan Park facility in September. Telesat expects to conduct live phase 1 LEO testing...
Full Story
The FCC Updates and Outlines their Take on the Proposed C-Band Restructuring
Chairman Pai reminded delegates of the FCC's recent work and said, "The FCC has been extremely aggressive in making more airwaves available for...
Full Story
Emergency! Expedition 57's Astronauts' Harrowing, Life-Threatening Return Trip to Baikonur
"The boys have landed," Mission Control assured the space station crew.
Full Story

SKYWAN 5G – The ONE – Mastermind of Satcom Networks
SKYWAN 5G is an MF-TDMA modem with integrated DVB-S2 receiver, allowing data to be transmitted in single-hop directly from their origin to their destination. Whatever type of network you request, SKYWAN 5G reliably fits all existing topologies. One small hardware for all network roles simplifies logistics and unprecedented scalability enables growth of your network in a very cost efficient manner. SKYWAN 5G – The ONE.
www.ndsatcom.com

Space commerce has exploded. Globally, it's a $330bn-a-year industry, with commercial activities making up more than three quarters of that total value. The business cuts across multiple industries and has been compared to the PC field in the 80s, the Internet in the 90s and the current burgeoning mobile industry. There is also a broad audience that has a renewed interest in space and it is igniting the imagination of a new generation. This interdisciplinary and intergenerational renaissance is the ultimate entrepreneurial dream.