U.S. State Department Expresses Concern Over Inconsistent Behavior of Russian Satellite
there is no way to verify it. But Russian intentions with respect to this satellite are unclear and are obviously a very troubling development.
Full Story
BridgeSat's Formation of Advisory Board and New Appointments Part of New Mission
"I've had some incredible experiences in outer space, and I'm glad to be able to help BridgeSat from the ground."
Full Story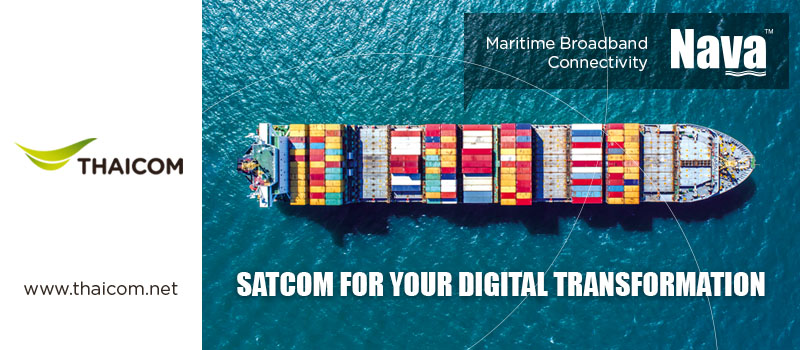 Boeing Lands Millennium Space Systems and Expands Their Satellite and Space Portfolio
The acquisition, which is subject to customary conditions, is expected to close by the end of third quarter 2018, when Millennium Space Systems becomes...
Full Story
Through the Dark and Into the Light ULA's Successful Launch of NASA's Parker Solar Probe, the Fastest Spacecraft Ever
closest approach Parker Solar Probe will reach a top speed of 430,000 miles per hour or 120 miles per second, making it the fastest spacecraft in history.
Full Story
UPLINK: Innovation from Glowlink
Even with planning perfect to the 99 percent ...we've learned that 1 percent is the difference between mission success and mission failure.
Full Story
Es'hailSat Acquires Full Ownership of Satellite
Eutelsat's share of the satellite generated FY2018 revenues of c.16 million euros in the video application. The divestment of this non-core asset is in ...
Full Story
XipLink's New Sales Executive ...He Has Experience for Fast Growth in Latin America
he is moving from the space capacity side to the network optimization business, XipLink is fortunate to obtain his sales leadership at the right time.
Full Story
Goonhilly Earth Station Collaborating with Spacebit for Application of Blockchain Technology
Blockchain technology has the potential to introduce new techniques to accelerate space exploration by creating an ecosystem that fosters access...
Full Story
Satellite Innovation — THE Meeting Place for Satellite Executives and Professionals
New for 2018 — Satellite Innovation will host brief, intensive updates on important new and advanced technologies. These concise presentations...
Full Story
Comtech EF Data's and U.S. Navy's Multi-Million Dollar Order for Next Generation Satellite Earth Station Equipment
The commercially available modems will support satellite communications and interoperability across the Navy's platforms and shore sites.
Full Story

SKYWAN 5G – The ONE – Mastermind of Satcom Networks
SKYWAN 5G is an MF-TDMA modem with integrated DVB-S2 receiver, allowing data to be transmitted in single-hop directly from their origin to their destination. Whatever type of network you request, SKYWAN 5G reliably fits all existing topologies. One small hardware for all network roles simplifies logistics and unprecedented scalability enables growth of your network in a very cost efficient manner. SKYWAN 5G – The ONE.
www.ndsatcom.com

13-18 September 2018
RAI, Amsterdam, The Netherlands

The IBC Conference is an unrivaled global destination for discussion and debate about the many different challenges facing the electronic media and entertainment industry, both in its sessions and in the range of networking opportunities it affords. 
The IBC Exhibition covers fifteen halls across the RAI, hosting over 1,700 exhibitors and a number of specially curated feature areas and events that tie into the IBC Conference to enrich your understanding of technologies and trends that are driving the industry.
Join us as we celebrate the 13th Annual SSPI Future Leaders Dinner, a benefit event that supports our programs to attract and retain the next generation of the space and satellite industry.   This year, the event will be held at the Computer History Museum in Mountain View, California in conjunction with Satellite Innovation 2018 conference, produced by SatNews publishers.
This inspiring and entertaining event, held October 9, 2018,  celebrates three employees or entrepreneurs who, before their 35th birthday, have  made a substantial contribution to their companies and the future of the industry. To celebrate the role of mentorship in fostering talent such as theirs, we will also honor an industry veteran whose devotion to nurturing the talents of the next generation will be rewarded with SSPI's coveted Mentor Award.
On May 7, Mark your calendar and wait for news of the event as it takes shape.
Only SSPI sponsors, their invited guests and Lifetime Members are entitled to attend the Celebration. Contact SSPI for more information.